What's your role at ID? Why is this your jam? Where does your role fit in the puzzle that is ID?
I'm in Business Development. I consult with prospective clients in the early stages of their engagement with ID. Additionally, I cultivate relationships with our many technology and service partners to ensure the value chain is fair and successful for our clients. Prior to this role, I led ID's Client Services department, so I love being able to bring that strategic knowledge to clients much earlier in the process.
Tell me about yourself from a professional standpoint (What did you do before you got to ID? What led you here? What about your personality meshes well with the marketing world?)
I was lucky/fortunate/smart/stupid enough to make a sharp left turn from 8 years of Japanese language education, including a year abroad, to embrace an early career in the internet as a Saas Product Manager. I was drawn to the Product Management discipline because it's a hybrid/bridge/liaison role — one that requires creativity and deeply rooted in relationships and trust. After 15+ years in technical product management, I saw the next wave of tech-fueled innovation unfolding in the Marketing sphere and immediately dove in.
What about modern marketing trips your trigger? What is important about it or interesting?
Data. It's the most inspiring intersection of art and science. Smart marketers know how to use data wisely to drive measurable results.
Name a book that you love and tell us why you love it.
The Freaks Shall an Inherit the Earth – Entrepreneurship for Weirdos, Misfits and World Dominators.  Chris Brogan has been a professional inspiration to me for many years. He's a speaker, coach, mentor, writer and great marketer.
What's an animated GIF that describes you as a person?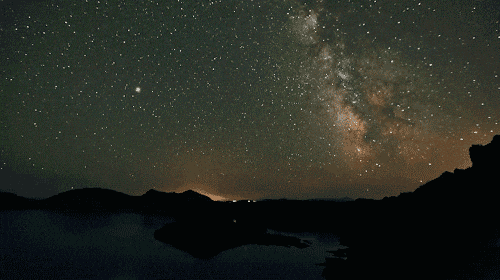 I'm a stargazer at heart. My favorite spot on earth is my brother's cabin, deep in the woods, on the North Shore of Lake Superior in Minnesota.
If you could go back in time as a passive observer, without interrupting the time-space continuum in any way, what moment in time would you want to go back to?
My daughter just turned 6. I would love to be able to know what she actually did on her first day of Kindergarten. All I got was "it was fine."