I think books tend find us at the right time. That has certainly been true for me with non-business books, but it's also been true with books about business strategy, marketing, new media, sales, etc.
Being a lifelong learner AND a book nerd, I've been thinking about this blog post in my head for months. I had a very difficult time choosing only 10. But then I realized that I can post as many Top 10 Lists as I want!
So here is 10 Books That Permanently Changed How I Think About Marketing (Volume 1):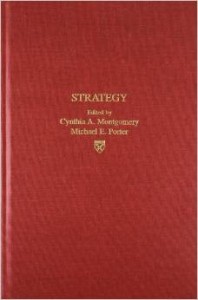 Strategy: Seeking and Securing Competitive Advantage by Michael E. Porter
I consider this book (and Porter's Competitive Strategy book as well) to be foundational, fundamental reading for any one who's getting serious about market(ing) strategy. Dense, durable stuff.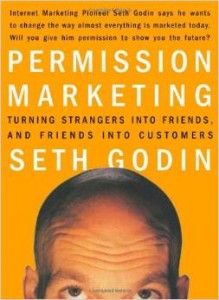 Permission Marketing by Seth Godin
O Seth, you chrome-domed purveyer of thought products… Not only do I envy your business model, but I must admit you nailed it on this one. This book is permanently in the demand gen bible. It's an easy read that sticks with you.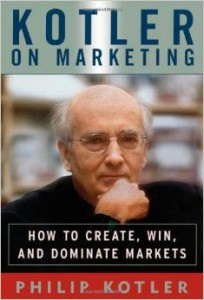 Kotler On Marketing: How to Create, Win and Dominate Markets by Philip Kotler
I participated in a course that Kotler taught many years ago. It was like meeting a rock star. (I'm a geek, I know.) There is nothing innovative about this book at all, really. Except that it is a fantastic primer about marketing fundamentals. Even if you're an experienced marketer, I defy you to read this book and not have at least one significant "Oh yeah!" moment.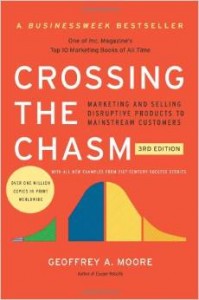 Crossing the Chasm by Geoffrey A. Moore
What can you say about this one? His metaphor has been abused / overused, I suppose. But that's just a symptom of how much it still resonates. The big win on this one was tying buyer personas (and their unique quirks) to the market adoption curve. That general lesson should not be ignored.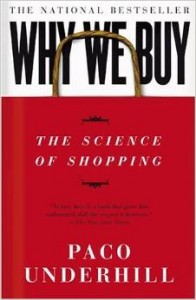 Why We Buy: The Science of Shopping by Paco Underhill
Why I love this book: This guy Paco did what not enough of us marketers do. He observed real people shop in their natural (retail) habitat. A LOT OF THEM. This book is based on hard-earned field data, my friend. Sure, I like it because it teaches you about retail marketing/merchandising. But the whole time I was reading it, I kept having a sneaking suspicion that I was reading a book about web usability and conversion. Read it and I bet you'll see what I mean.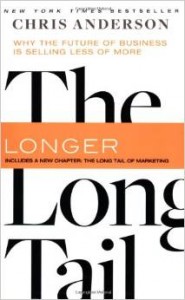 The Long Tail by Chris Anderson
I suppose some of the best books say things that are so obvious that no one thought to really consider the wide-reaching implications. Read it and you'll start seeing tails everywhere.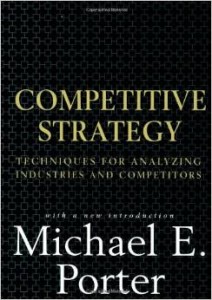 Competitive Strategy by Michael E. Porter
See above.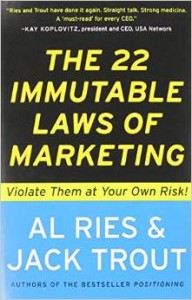 22 Immutable Laws of Marketing by All Ries and Jack Trout
I know, I know. This is kind of a cocktail party marketing book. But I like it. Sue me.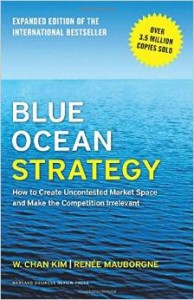 Blue Ocean Strategy by W. Chan Kim and Renée Mauborgne
Great competitive strategy tome. I especially liked their model for evaluating competitors' value propositions… and how to change the game.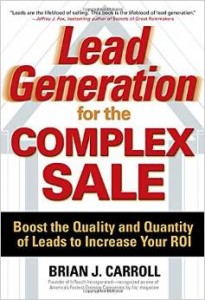 Lead Generation for the Complex Sale by Brian Carroll
True: it's a bit dry. (Drink several cups of coffee before and during reading.)
Also true: It's a fantastic walk through demand generation theory and best practices.
There you go! I'm already thinking of books that could have / should have been on this list. But I'll save them for Volume 2…
What books have changed how YOU think about marketing? Comment below or contact us today and let us know.