Last year, I published a blog entitled "8 New Year's Resolutions for Marketing Leaders."
The post outlined some practical advice for marketing leaders, made up of lesson I'd learned (usually, the hard way) over the years working in marketing, sales and business development—from both the client and agency side.
A few days ago, I went back to read that article a year later to see how well it stood up. I was struck by the fact that I would offer very similar marketing advice for 2014, with just a few important additions.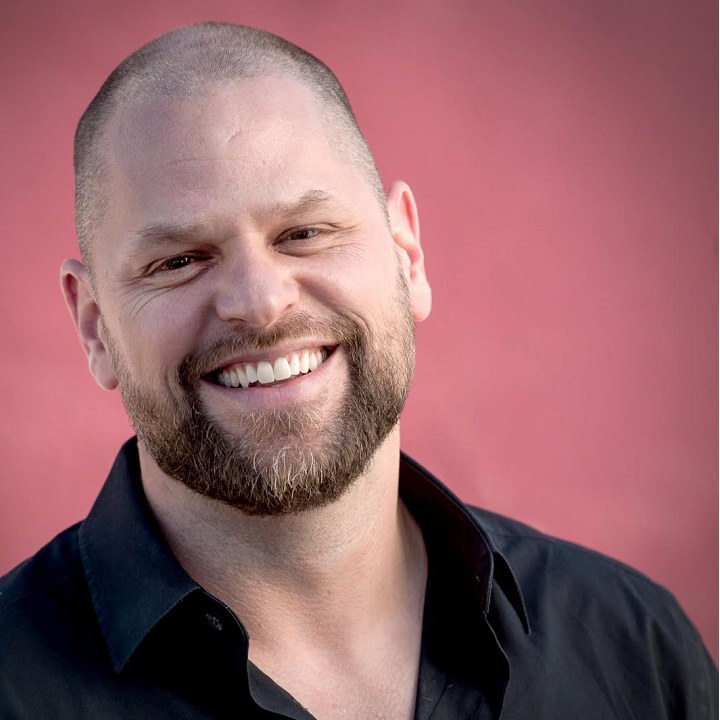 We work in such an amazing field… and at an amazing time. Things are evolving very rapidly. I suppose it's comforting to know that there are some marketing fundamentals that withstand the never-ending blast of new technologies, tactics, channels, trends and buzzwords masquerading as "incontrovertible best practices."
So… with 2014 freshly upon us, I offer you 10 (formerly 8) New Year's Resolutions for Marketing Leaders. These come from my direct experience. Feel free to adopt any and all that apply! And please add your thoughts and ideas below in the comments section.
1. Don't rush to tactics—start with a plan.
I know you are under incredible pressure to DO SOMETHING! But jumping right into tactics usually just leads to wasted time, wasted money, a confused marketing and sales team, and even confused customers and prospects.
Before you start pulling triggers, take a little time to aim. Make an integrated revenue growth plan that's rooted in industry insights, best practices and smart strategy. Create it collaboratively with your team and your executive team. Do it quickly—it doesn't have to be perfect, academic or pedantic. Have realistic expectations. Don't count on silver bullets and jaw-dropping, "ah ha" moments. Don't boil the ocean. You don't need to be brilliant—you just need to make a thoughtful, integrated plan rooted in market and customer insights. And then…
2. Implement that marketing plan—in a phased way.
Don't let perfect be the enemy of good here! Also, I highly recommend generating some quick wins. It will make your team believe in your vision and strategy, make you look wise, and give you a little breathing room (and continued funding) to keep implementing the remainder of your plan.
Cliché Truism #1: Nothing succeeds like success. (It's true.)
Cliché Truism #2: I'll take a mediocre strategy that's brilliantly implemented over a brilliant strategy that sits on the shelf every time. (I'll bet your CEO will too.)
3. Focus on improving the fundamentals of your revenue process.
Don't get distracted by the never-ending stream of shiny objects, trends and buzzwords. Honestly, it's a bad time to be a marketer with ADHD. There are so many fun (read: distracting) things to read, attend, consider, test, download…
Do that on the weekends.
During the week, focus on the core fundamentals that underlie every successful revenue engine. When you do, I bet you'll find some huge, untapped opportunities for revenue improvement.
Here are a handful of good places to look:
• Lead Generation: Are you relying on a single channel or tactic for generating leads? Are you offering something of value for those who aren't immediately ready to buy? Are you measuring (and optimizing) conversion rates and costs per lead as a normal course of business?
• Lead Capture: How good of a job are you doing at capturing leads—especially the ones who aren't ready yet to speak with Sales?
• Lead Nurturing: How good of a job are you doing at nurturing your leads by offering information that speaks to their unique pain points, keeps your unique value proposition top of mind and propels them through their buying process?
• Messaging and Content: Is it speaking to the needs, challenges, use cases and aspirations of your target segments and buyer personas? Or is it mostly focused on your products and your company. Is your value proposition being conveyed in a compelling, concise and clear way?
Identify the big, obvious things (ye olde low hanging fruit) and relentlessly go after these things until you've fixed/attained them!
• Sales Enablement: How aligned—truly aligned—is Marketing and Sales at your company? Be super honest. When's the last time you sat down with the sales team and discussed things like lead quality vs. lead quantity, conversion rates by revenue stage and gaps/opportunities in the business processes that drive revenue? How up to speed is the sales team on your various lead gen and lead nurturing campaigns? Could they use better enablement tools?
• Customer Nurturing: Are you applying the same strategies and tactics to onboard, retain and grow your current customers as you are with leads?
• Inbound: Are you completely dependent on third-party lists or have you developed a healthy influx of earned traffic and lead flow into your nurturing campaigns?
4. Spend time – personally – with real customers and prospects.
Get out of your office! Go hang out—at least once a month—with real people in your market (preferably in their setting). Ask some questions and really listen. If you don't walk away from those interactions brimming with ideas, insights, content ideas and other useful tidbits, write me an email telling me how bad this piece of advice was and I will buy you a Colorado craft beer. (But if you do, buy me a beer. Deal? I didn't think so.)
All joking aside: the root word of marketing is "market." Go cavort in it.
5. Protect, express and deepen your brand and value proposition.
In the rush to be a brilliant lead generator, don't forget that your brand still matters—more than ever!  And it's your job to express it in a deeper, more meaningful way.  Modern 2.0 marketing techniques aren't a separate thing from your identity and value proposition. Those techniques are HOW they get expressed and demonstrated. One depends on the other. They are highly interrelated.
6. Stop pretending that technology/software alone will save you.You cannot do what you need to do as a marketer today without technology, but if you think that software alone can change anything… wait a minute. You know better, right? We all have personal experiences with "the big software application that will make everything better."
Right. So don't do that.
7. Commit yourself and your entire team to learning and gaining new skills.
The field of marketing has utterly changed in the last 5 years… I mean, the last 2 years… Wait, the last 30 minutes. Seriously, if you haven't established a learning/teaching culture within your team, do it now. You owe it to yourself, your career, the careers of everyone on your team and to your company. You probably don't need any suggestions for how and where to do this, but if you want some suggestions, email me.
8. Let the market decide how strong your content/messaging is—then LISTEN!
Since the advent of marketing automation platforms, analytics and optimization is no longer only for the pencil pushers. We can log in and print reports about general campaign health, lead engagement, conversion metrics, etc. But if you're not using that data to effect meaningful improvements to your in-market programs, then you might as well be sending newsletters through the USPS. Use the data, learn from it, and improve.
9. Be absolutely sure all your stakeholders are on board with strategy and implementation. There's the old adage: People fear what they don't understand. Well, that's doubly true when the thing people don't understand seems like it might affect their careers in any way possible. The more communication you work into your planning and implementation process, the more buy-in and support you'll receive from outlying stakeholders, clients, adjacent departments, etc.
And now… for the most important resolution:
10. Take direct responsibility for revenue results.
Personally sign up to make a direct, positive, measurable impact on your company's revenue. No excuses, no delays. It will be rather scary and gap-filled at first. Fine. Don't let that deter you. Marketing must earn its seat at the "revenue table." The good news is there has never been a better time or a stronger need to do so—in every company. The strategies, tools, best practices are all there for you to make significant revenue improvements. Jump in!
And as you do, figure out ways to connect and align your efforts with your sales team. It will likely be unpleasant at first. You might feel like a bit of an outsider in the "revenue conversation" that is most assuredly happening within your company. Don't give up. You'll be amazed at what happens—over time—regarding how marketing is perceived within your company when you keep delivering qualified leads that turn in to opportunities and closed deals.
What would advice add to this list? Please add your experiences and ideas below in the comments section!
Want to talk about how ID translates this advice into actionable strategies and measurable programs? Contact us to start (or continue) the conversation.
Interested in learning more about Intelligent Demand's Industry leading marketing strategies? Follow us on Linkedin, Twitter and Facebook.