The client
Founded in 1979, Cheetah Digital offers a suite of solutions to help B2C organizations create powerful and personalized digital experiences for their customers. With Cheetah Digital, B2C marketers can manage channels, customer data, cross-channel communications, and promotions from one central customer engagement platform.
The challenge.
The team at Cheetah Digital had aggressive growth goals for three key industry segments in which they needed to expand existing customers for their Customer Engagement Suite solutions. Intelligent Demand was brought in to help them meet their growth goals in the Retail, Travel, and Financial Services industries by leading the conversation around building human connections in a digital world to drive customer lifetime value—and generate additional revenue through the sale of Customer Engagement Suite solutions.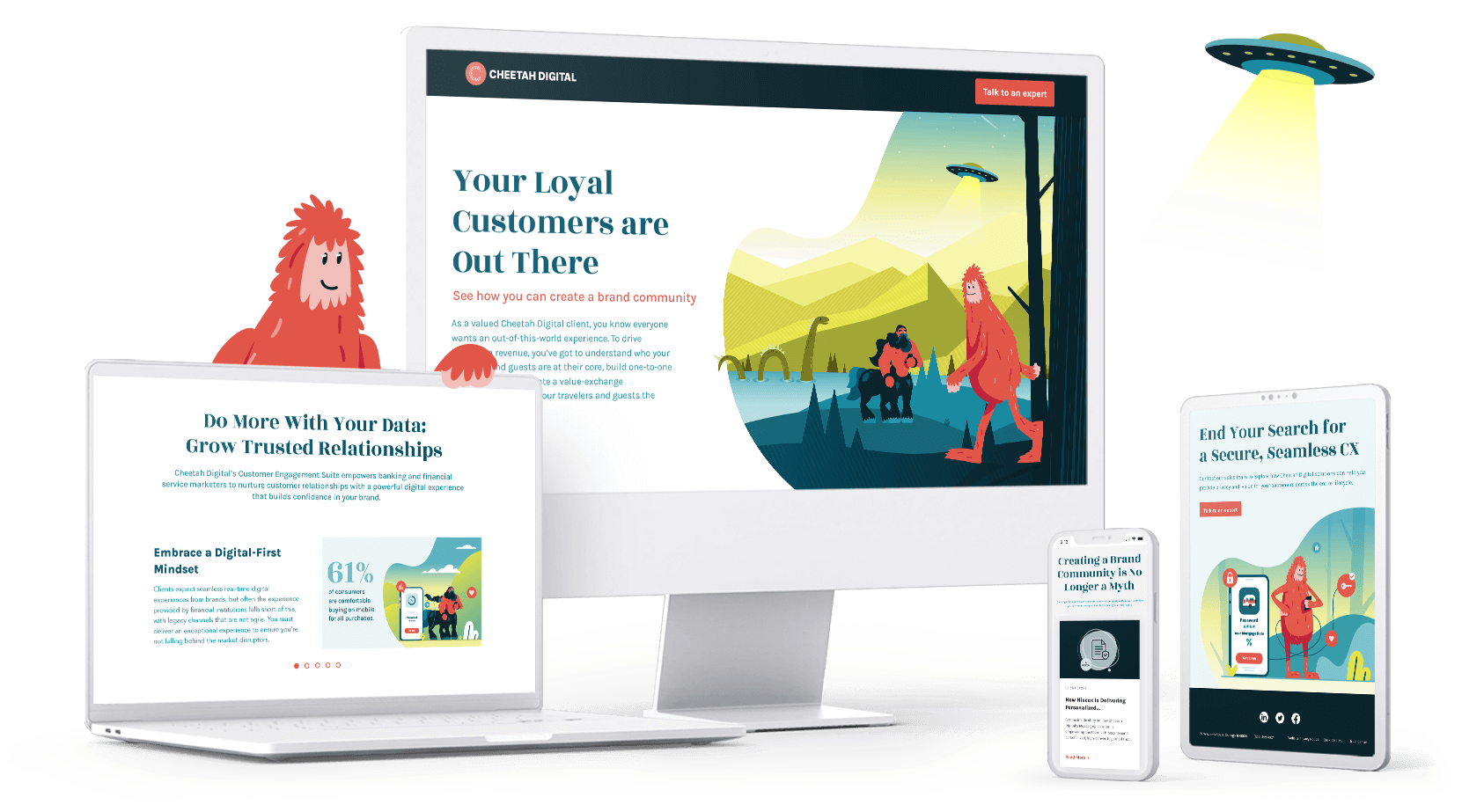 The specific objectives of the AB expansion program were to:
Lead the conversation around power of a brand-customer relationship built on trust & value exchange in an innovative way
Enhance the brand perception for those who know CheetahMail/Messaging to see Cheetah Digital as a true customer engagement partner
Educate on the benefits of customer retention, loyalty, and advocacy in driving long-term revenue and streamlining the customer experience across marketing channels
Extend awareness and increase engagement among the entire Customer Engagement buying committee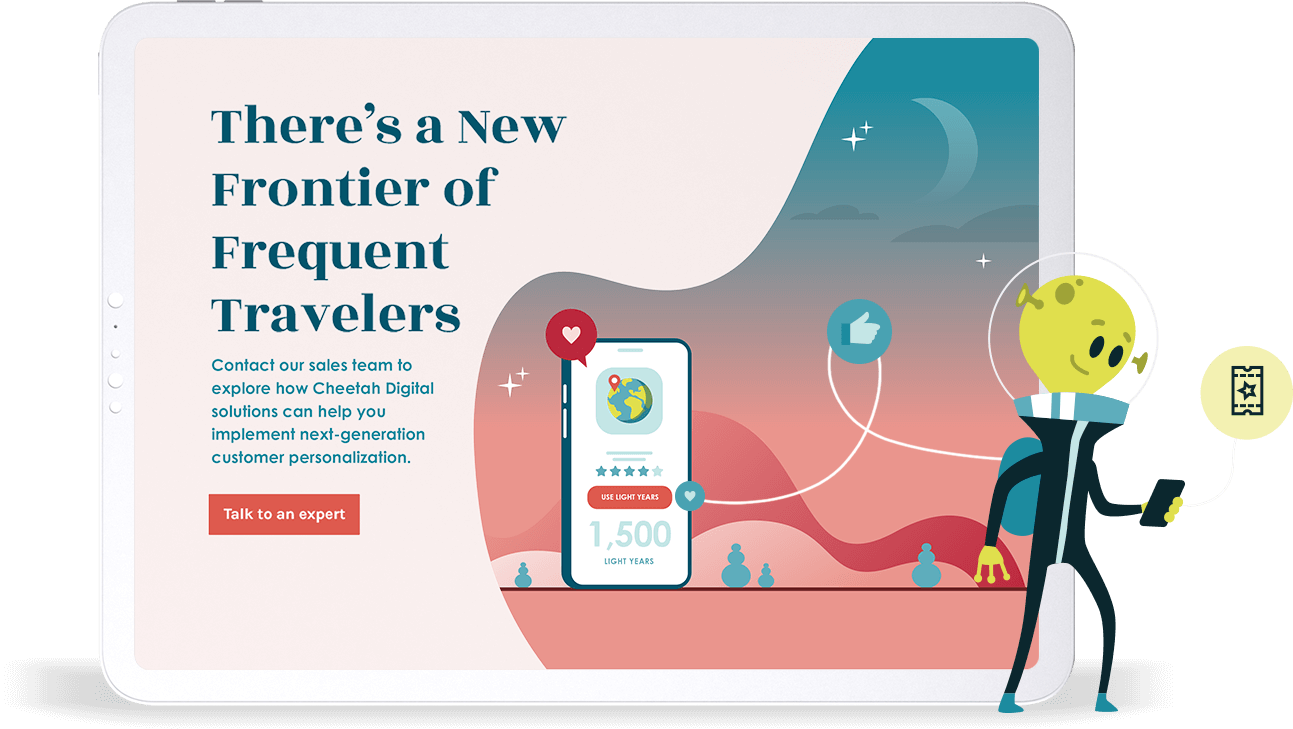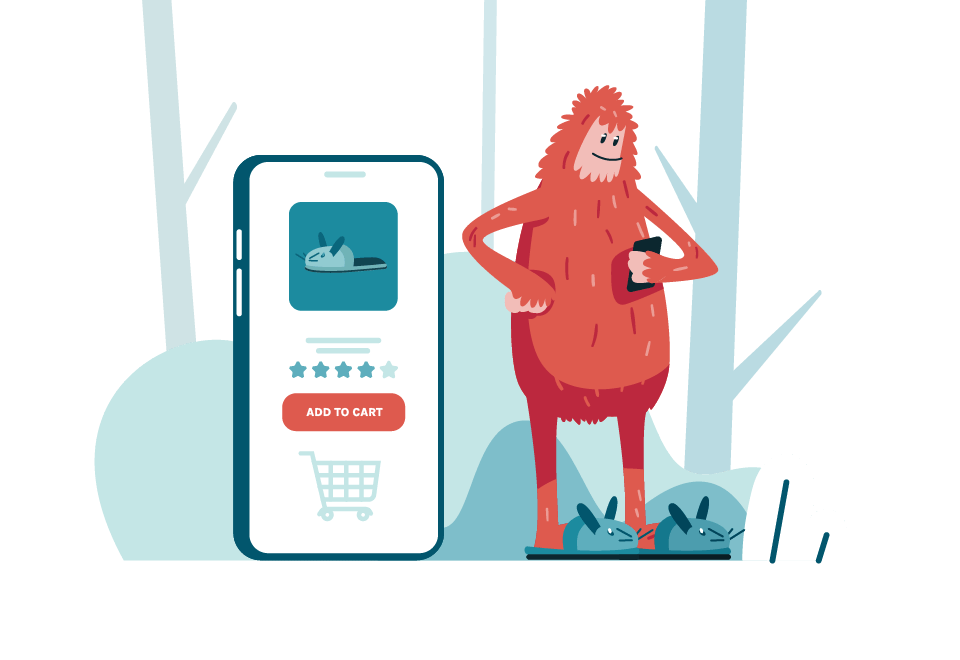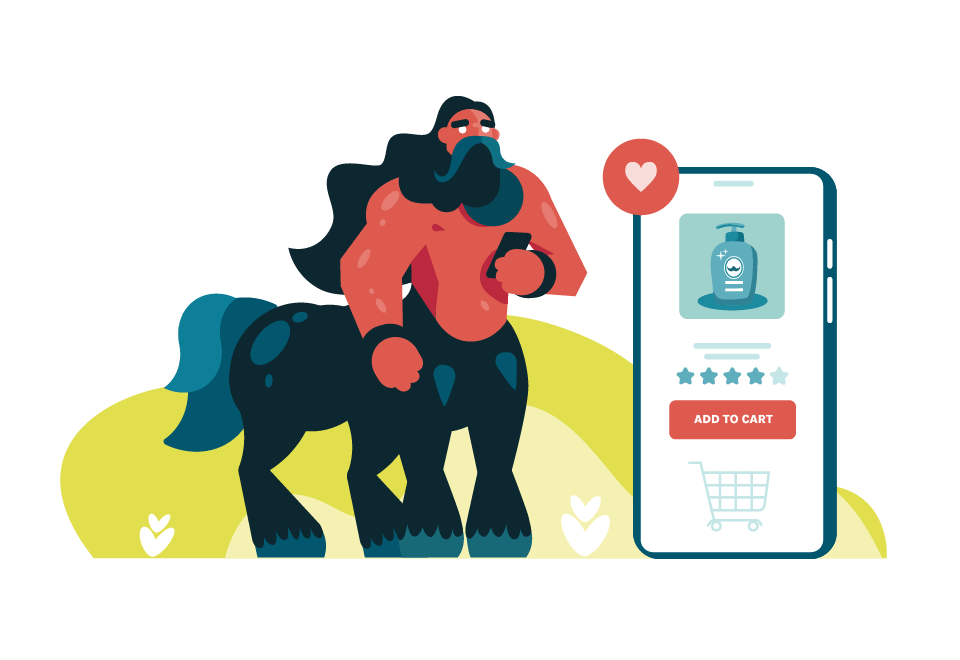 The strategy.
In order to educate and upsell the benefits of Cheetah Digital's Customer Engagement Suite, we needed a strategy that would dispel the brand perception that they were a legacy batch & blast email service provider. Cheetah Digital wanted to move away from product-led sales and reframe itself as a leader in Value Exchange and Digital Transformation.
To do this, we created an account based campaign strategy for Cheetah Digital based on four primary pillars:
1:Few: Personalizing the experience of the audience by industry and persona.
Cross-sell: Focusing on existing accounts with the opportunity to sell in the Loyalty point solution and full-service Customer Engagement Suite.
Loyalty-forward: Seize the opportunity to connect with Director & VP level prospects that may be more receptive to solution-specific messaging.
Expanding influence: While the C-suite may not be primarily responsible for championing customer engagement and retention within an organization, they play a crucial role in allowing Cheetah Digital a seat at the table. Creating internal conversations with the entire buying committee allows Cheetah Digital the opportunity to expand the conversation throughout the organization.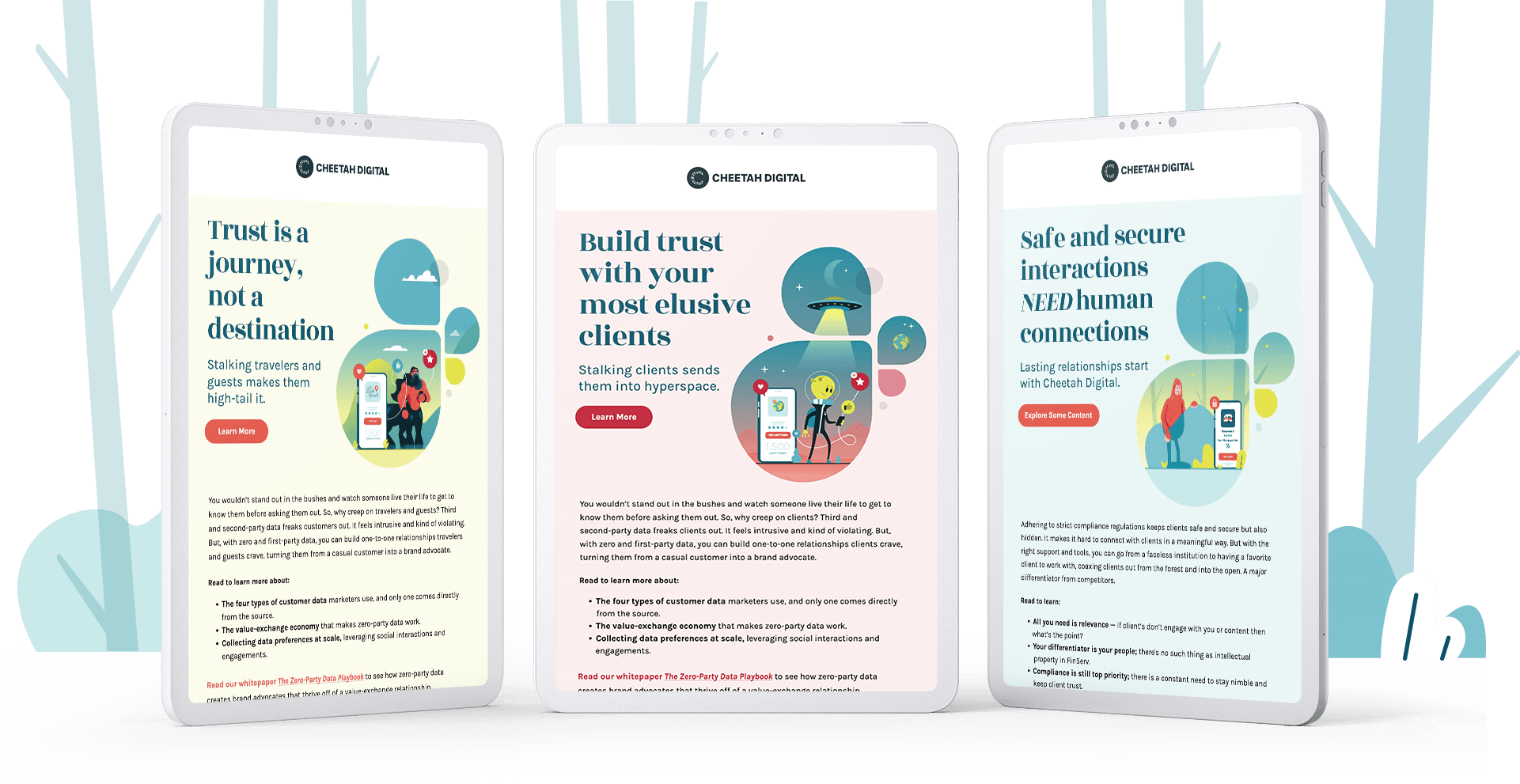 With these pillars in mind we targeted accounts with a series of orchestrated plays to expand reach by generating marketable contacts, warming new personas at each account to establish Cheetah Digital as a thought-leader of the industry's most pressing challenges, and presenting a high-value offer relevant to the target accounts — meeting them where they are at in the buying cycle to bridge the gap between first engagement and ready for sales.
The high-value offer consisted of a personalized playbook and 1:1 consultation with an industry subject matter expert to develop a customized strategy to improve customer engagement initiatives that could be implemented right away at the organization. Channels throughout the integrated campaign included paid media, marketing email nurture, 1:1 sales outreach, and personalized landing pages.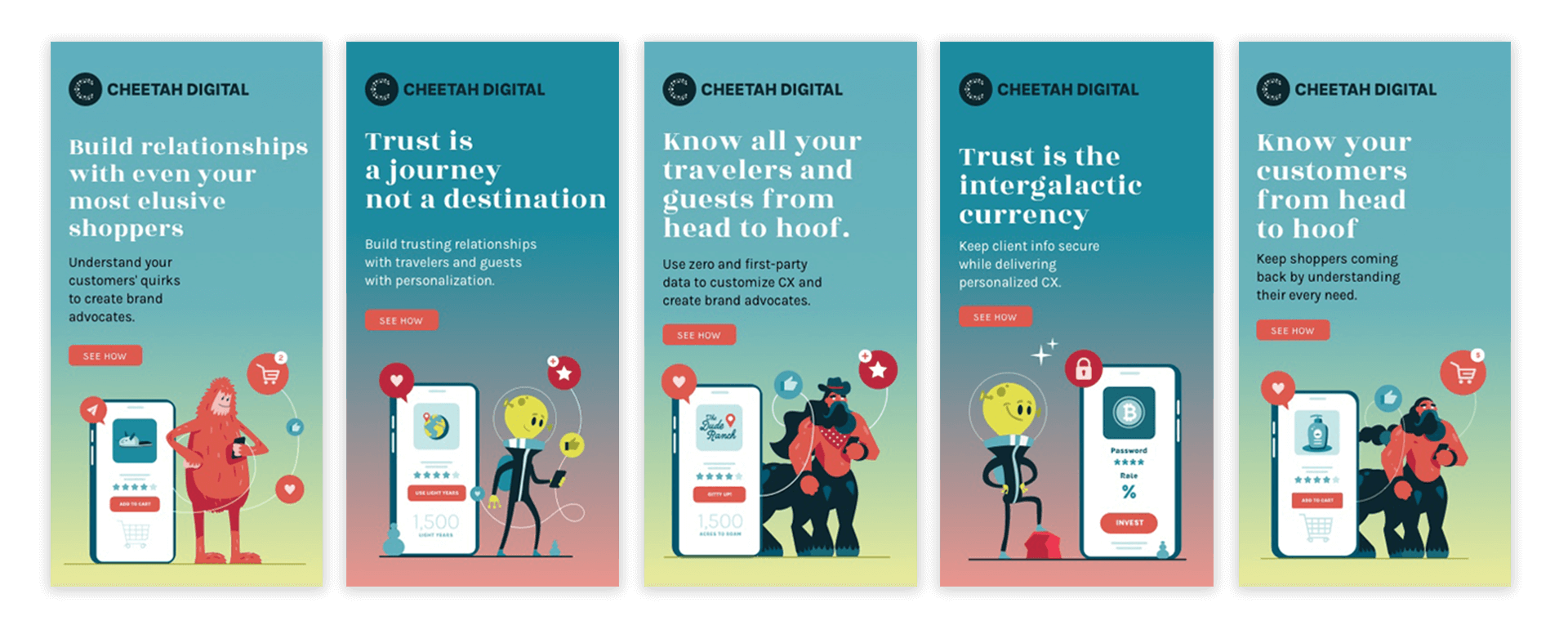 The results.
The pilot account based program has already met or exceeded industry waterfall benchmarks for Qualified and Converted accounts, however given the length of Cheetah Digital's sales cycle we anticipate an increase in closed won revenue through the end of 2022. After six months in-market, the account based program had:
90%
Reached 90% of TAL
(target account list)
36%
Influenced a 36%
increase in pipeline
42%
Increased average
revenue per
opportunity by 42%
19%
Converted 19% of
the TAL into closed
won revenue
We'd love to
work with
you

.