The client
DDI is a global leadership consulting firm that has been around for over 50 years. Founded in 1970 the company provides solutions that help organizations hire, promote, and develop exceptional leaders. DDI's methodology is that leaders who rapidly develop new skills are in the best position to help their organizations win.
The challenge.
DDI was looking to execute their first-ever account based strategy as a company in order to acquire key target accounts. These accounts previously had little to no engagement with DDI, but were showing high intent for leadership development programs and solutions. Our pilot account based campaign needed to take the accounts seamlessly from awareness all the way into the consideration stage of the buying journey.
Together, DDI and ID strategically selected 44 key accounts based on their budget limitations and the sales support they could dedicate to the campaign. One of our key objectives was to help overcome the existing DDI brand perception among our targeted accounts and personas. DDI shared with us that a large portion of its key buyers believed that their leadership development practices and methodology were outdated. The creative for this campaign would become pivotal in reaching and engaging the target accounts and effectively overcoming this negative brand perception by positioning DDI as a leader with modern leadership development practices and methodology.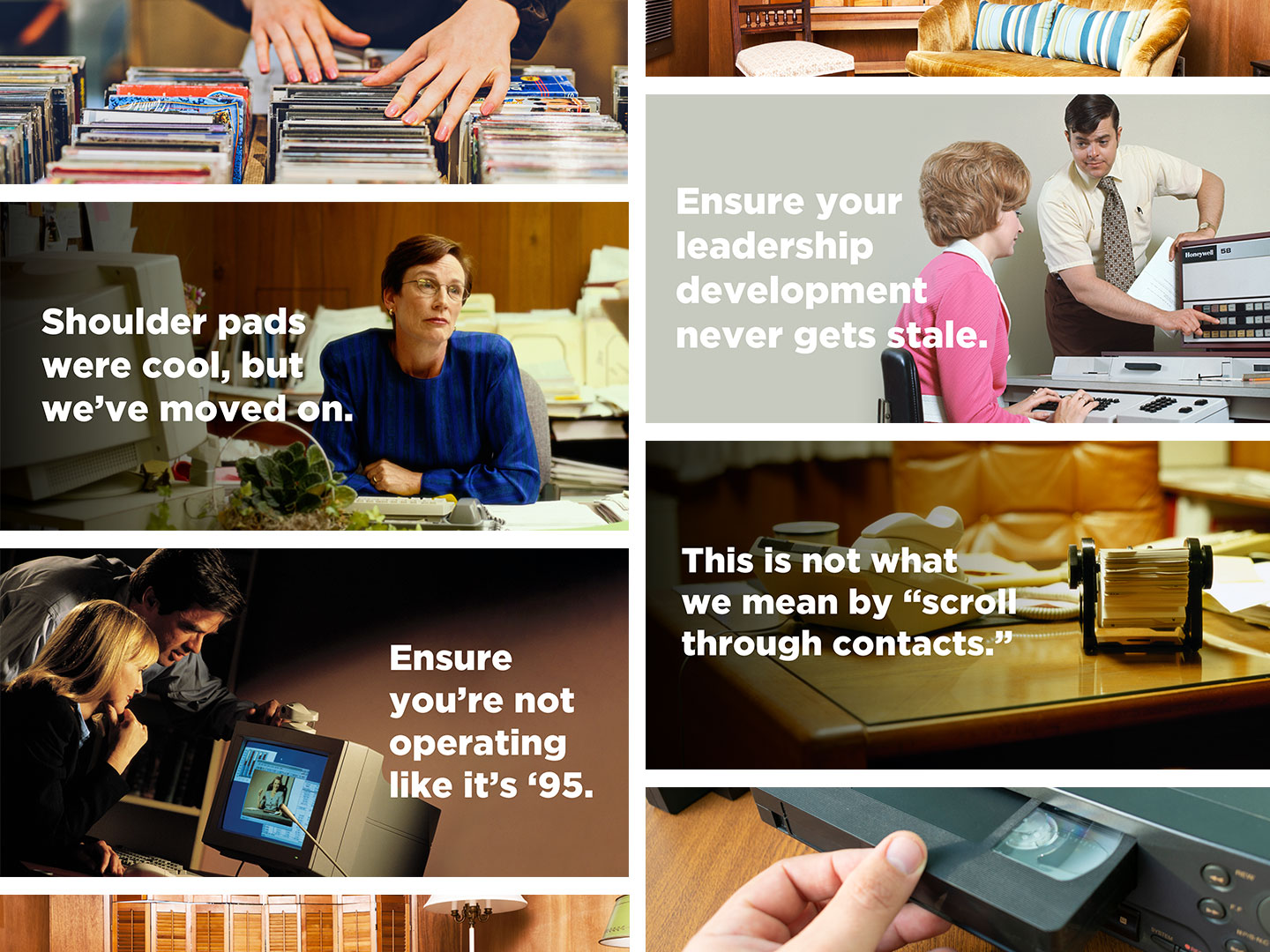 The strategy.
ID and DDI developed a pilot program to start, with the goal of applying and expanding the channels and tactics on a larger scale in FY22 for DDI based on success and a larger budget. We utilized bold and humorous creative in the campaign to poke fun at the existing negative brand perception and position DDI in a positive light.
Within each of the key accounts we identified, we targeted two personas—the decision maker and the buyer. Both of these personas were served ads, emails, sales plays, and landing pages in an effort to gain sign ups for a high-value offer (HVO). The HVO was a 2022 Leadership Development Road Map. The road map included a self-assessment piece where the buyer or decision maker would complete a questionnaire. The questionnaire provided the information needed to compare their organization to industry benchmarks when it comes to developing leaders and offer recommendations on how to improve.
The completed road map would become the conversation starter into DDI's solutions and how they can help each persona specifically overcome their biggest pain points. A bottom-of-the-funnel sales acceleration play would follow the conclusion of the road map to further engage our audience.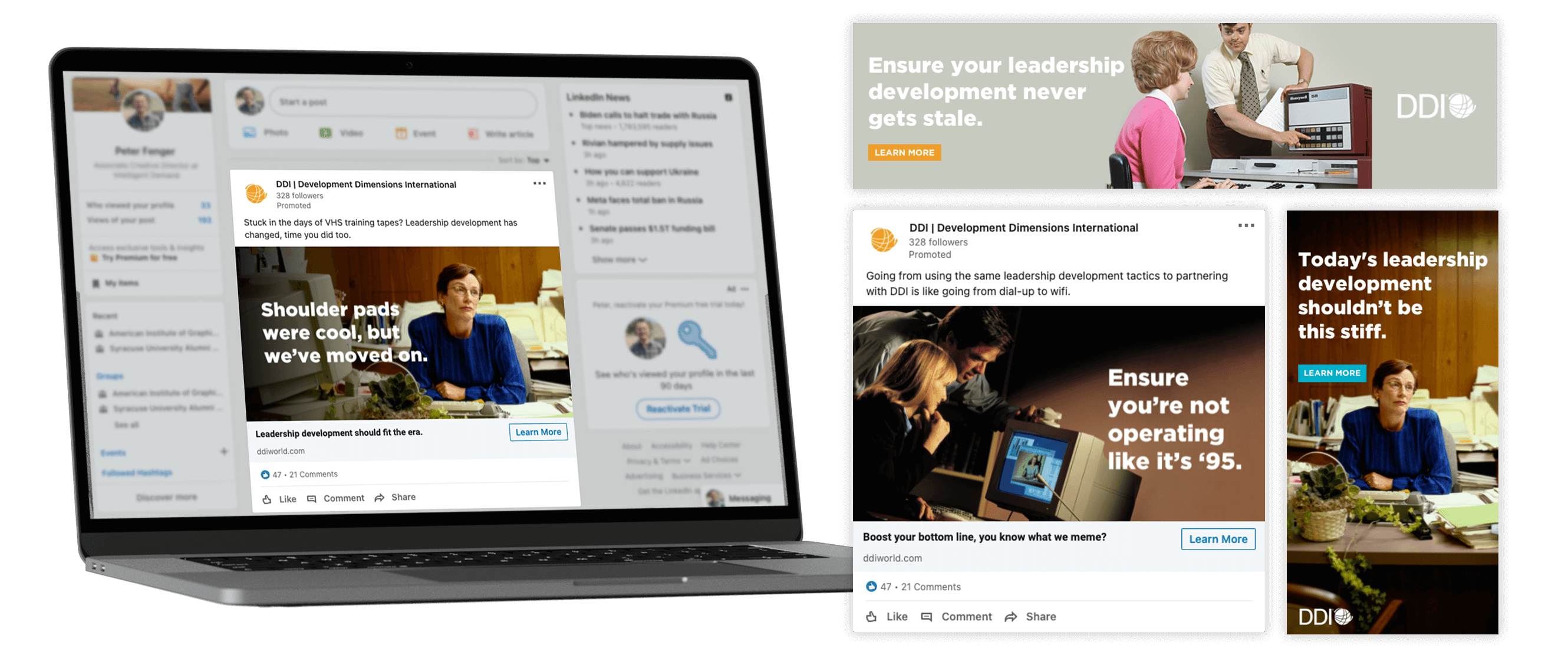 The results.
To date, three opportunities were created from the 44 DDI accounts, delivering three high-value offer registrations. In addition we're well on our way to our goal for targeting reached accounts. In fact, we've reached 52% of the target account list. Another great result? Ultimately, 23% of the accounts have at least one contact who has engaged with DDI at a key touch point.
When you can elicit an emotional response from a user, your message becomes memorable and impactful, clearing the way for the rest of your campaign to be successful.
We'd love to
work with
you

.