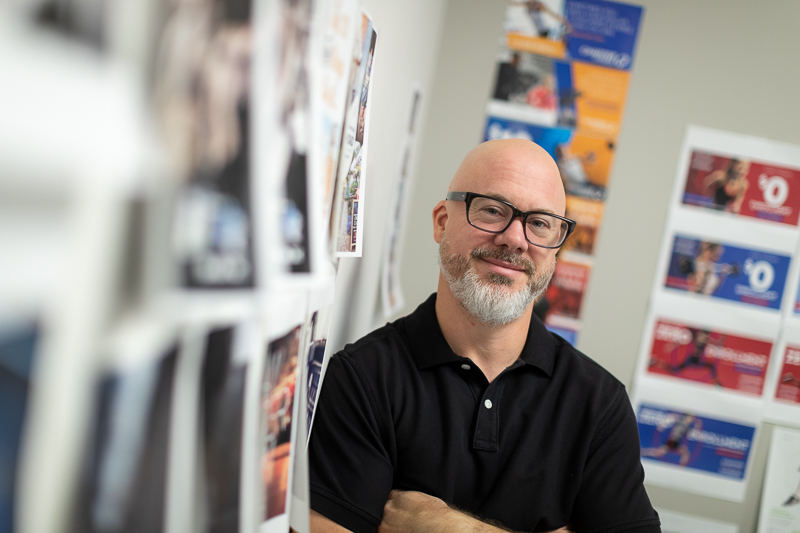 June 10, 2020 | Denver, CO – Intelligent Demand, a leading revenue growth agency, today announced the appointment of Jamie Capozzi as Executive Creative Director. Capozzi brings over 20 years experience of senior creative leadership to Intelligent Demand, including an extensive portfolio of brand, omnichannel demand creation, advertising, messaging, content, UX and UI work for companies of all sizes and stages in the technology, healthcare, fitness, financial services, sports, media, food and beverage, and CPG industries. 
As Executive Creative Director, Capozzi will lead Intelligent Demand's creative team to deepen and expand the agency's creative capabilities and offerings — all in service to helping clients grow their revenue faster, smarter and more effectively. Capozzi will be leading the team responsible for creative concepting and strategy, brand identity, messaging, content development, and UX design for Intelligent Demand's roster of clients.
"Being successful at growing revenue — and especially B2B revenue — requires connecting the many dots of your growth program in a highly integrated and targeted way," says John Common, CEO of Intelligent Demand. "But all the strategy, technology, media, stakeholder alignment and analytics ultimately boil down to creating a memorable and impactful human connection. It takes world class creative, messaging, and content to cut through the noise, to engage, to educate and inspire, and influence human behavior. That's what creative exists to do at Intelligent Demand. And that's why we hired Jamie to lead our creative team. He understands and is incredibly passionate about helping our clients tell engaging human stories that resonate across all of the touch points of the customer journey."
The addition of Capozzi will not only strengthen the agency's rapidly growing Creative department, but his leadership and desire to create digital-forward, big idea campaigns that influence individuals and companies to take action will give Intelligent Demand's clients a unique competitive advantage. As the head of Intelligent Demand's growing Creative team, Capozzi will not only bring a fresh approach to creative strategy, but his decades of experience working with B2C brands like Beats by Dre, Gold's Gym, 24 Hour Fitness, and Sol Republic will benefit the agency's roster of brands looking to stand out in the sea of sameness that is so often the case in B2B marketing.
"Talented, passionate, professional, these are just a few words that kept percolating in my mind as I learned about Intelligent Demand. They're a powerful group, and John has set a clear vision to help guide his squad: transform our clients into revenue leaders," said Capozzi. "You prepare your entire career to take advantage of an opportunity to work as part of a winning team and do meaningful work for a great roster of clients. I believe what is happening over here at ID is different than any agency I've come across. I'm excited to leverage my creative experience through the lens of Intelligent Demands' revenue-focused viewpoint."
###
About Intelligent Demand
Intelligent Demand is a full service revenue growth agency that helps our clients find, keep and expand relationships with their ideal customers. Our solutions help marketing leaders transform the way their companies grow with integrated revenue growth strategy, customer-centric go-to-market planning, insights-driven creative services, account based and demand generation programs, sales enablement programs, and best-of-breed technology, data and analytics services.
Visit intelligentdemand.com for helpful content, capabilities and case studies.