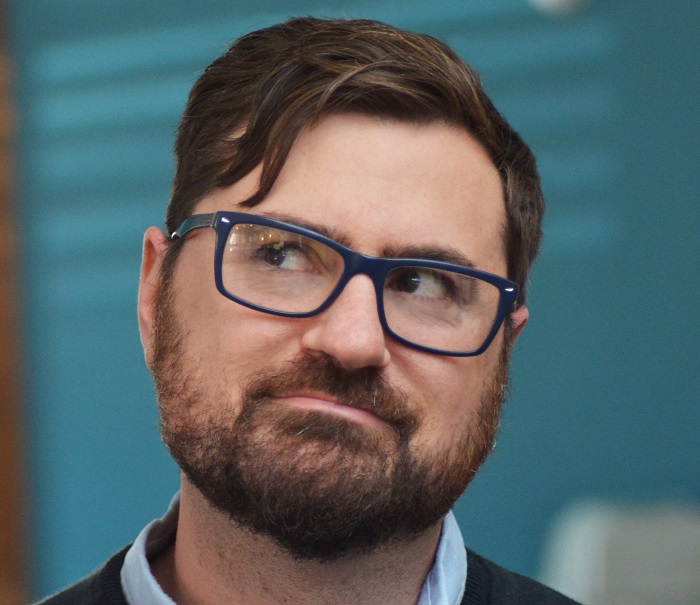 Intelligent Demand (ID), an agency partner who transforms the way companies grow revenue, today announced the promotion of Theo Romeo to Creative Director. In his new role, he will ensure ID's creative, messaging, and content deliverables exceed expectations in terms of strategy, creativity, quality, brand, and effectiveness.
ID's CEO, John Common said, "He's earned this! Since joining ID, Theo's done great work as a Copywriter, a Senior Writer, an increasingly relied upon Creative Strategist/Creative Lead, and for the past year plus, an Associate Creative Director."
In addition, Theo will manage, train, and mentor the entire Creative Team—including designers, copywriters, and subcontractors. He'll also interface with clients, pitching new ideas and concepts and presenting creative deliverables."I'm excited to get the opportunity to help shape this practice at ID and continue to work with talented, passionate people who want what I want: to build a Creative Department that's doing high quality, evidence-based, engaging work," said Theo.
Intelligent Demand is a full service, integrated revenue agency that specializes in growing companies who have complex marketing and sales use cases. But we don't just help our clients make a one-time sales impact; we transform the way they grow revenue so that it is strategic, scalable, modern, and measurable. And we do this using an integrated, holistic methodology we call Real Revenue TransformationTM. Learn more at intelligentdemand.com.