Keep Converting Your Customers​
Everyone pops the champagne when a prospect chooses us over our competitors.​
But don't spend too much time partying—there's more work to do. Closing a new customer marks the beginning of revenue growth, not the finish line.
Customer Nurture happens in the Post-Purchase phase of the revenue process during that pivotal part of the Loyalty and Advocacy customer journey. This integrated strategy and set of coordinated tactics reposition existing customers from one-time purchasers into loyal advocates.
Many of the same strategies, technologies, channels and foundations that fuel your mid-funnel lead nurture program can be used to nurture your customers. But you can't just copy and paste. Customer Nurture programs deserve special attention and focus, especially in an account based marketing approach.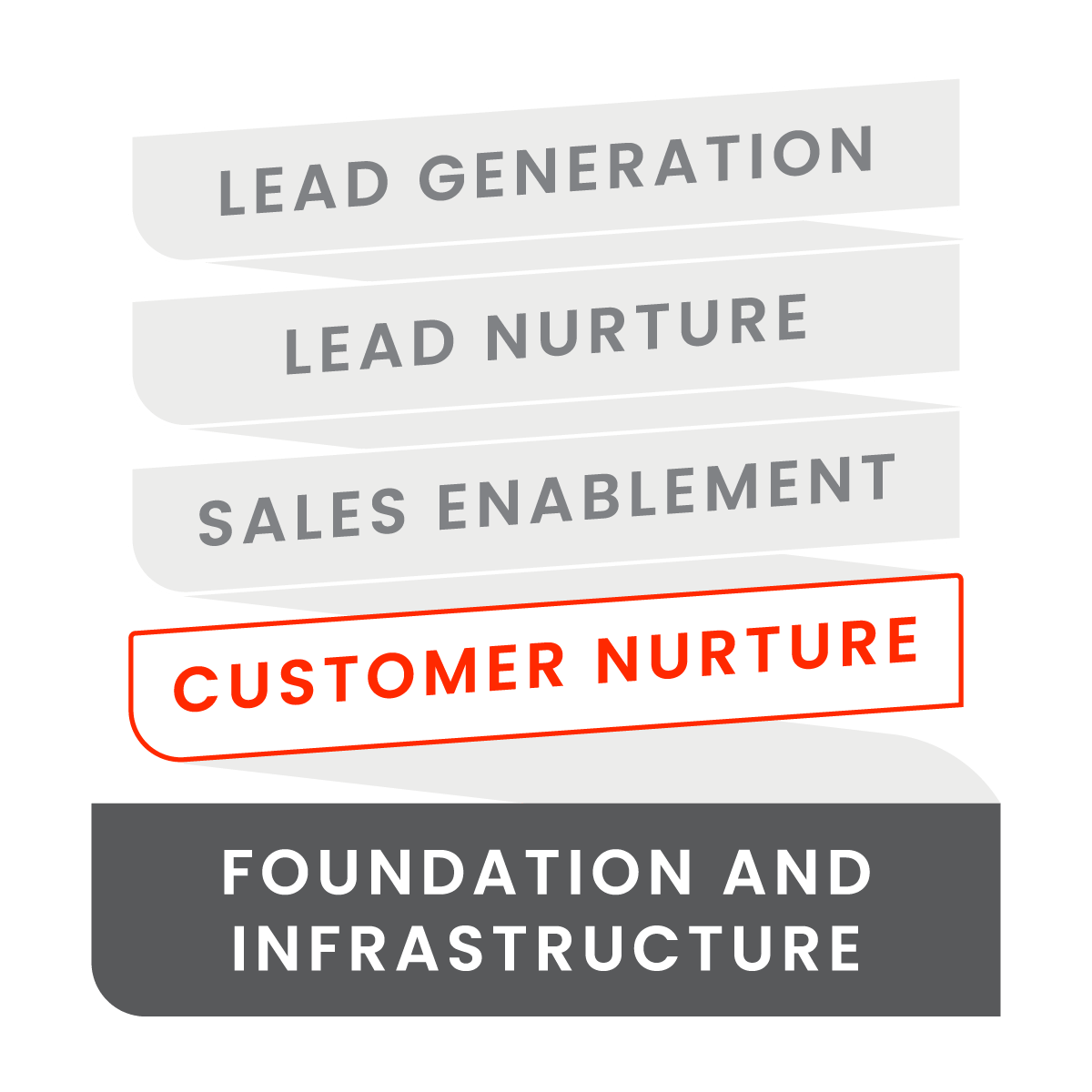 ID'S APPROACH TO CUSTOMER NURTURING
Customer Nurturing is an increasingly critical part of any integrated demand generation program. If you're going to spend the time and resources aligning marketing and sales departments, creating a strategy and roadmap, executing lead generation and nurturing campaigns, and driving it home with a strong sales enablement program, why not repurpose all of that work to build an effective, post-purchase Customer Nurture program?
An effective Customer Nurture program does not replace Customer Service. Instead, it recognizes that the customer phase of the buyer's journey has stages too: onboarding, adoption, training, mastery and expansion.
Here are some of the campaigns a mature Customer Nurture program will contain:
Welcome
Adoption
Retention / Renewal
Cross-sell
Upsell
Referral
Behavioral triggered nurture
Re-engagement
Event triggered nurture
Product training
Targeted nurture (persona, stage, industry, topic)
Survey
On-demand communications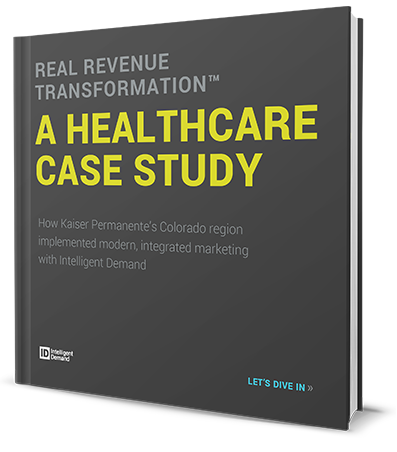 Real Revenue Transformation™ A Healthcare Case Study​
Find out how Intelligent Demand and Kaiser Permanente collaborated to deliver impactful ROI across complex, rapidly-evolving B2B and B2C healthcare-buying environments.
See the work