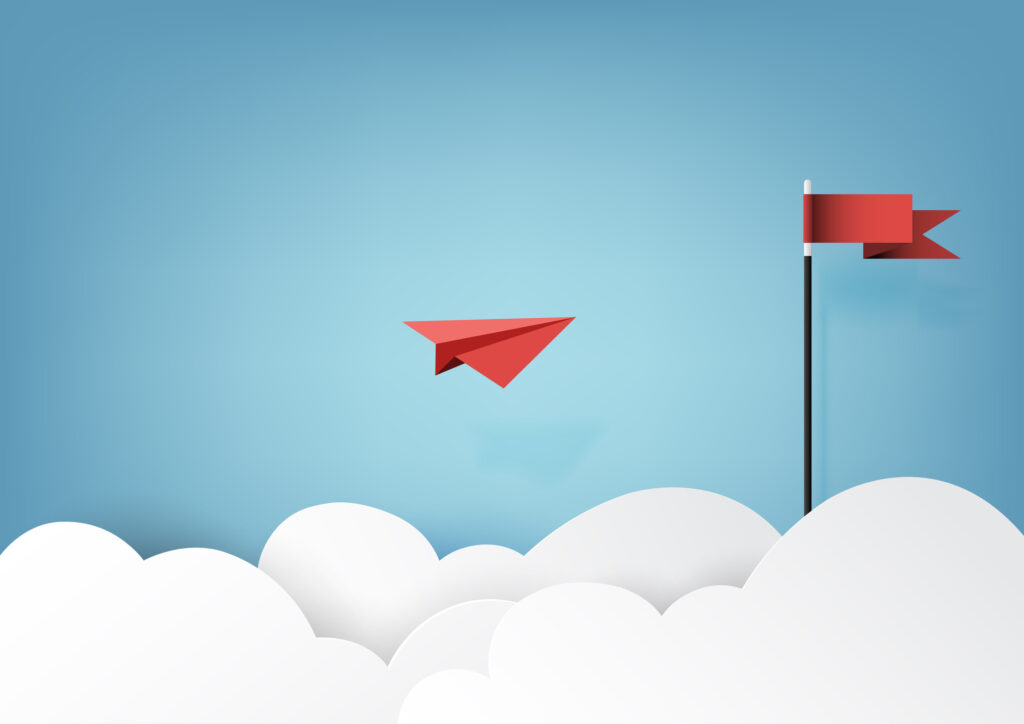 B2B Marketing & Sales in 2019
Well, 2019 is officially here! This means that you (hopefully) have moved well beyond planning for 2019 success into full-blown execution. But the learning never stops. There is a virtual sea of blog posts, articles, eBooks, lists, and guides to the hottest B2B marketing trends of the year – and we believe all good marketers should still be interested in what the industry has pegged as the best-of-breed technology and strategies for 2019.
So, we wanted to help.
We scoured the internet, talked to our partners, and sifted through our inboxes to identify early indicators of what hot topics will emerge (or stay the same) in 2019.
Here is what we found:
Uberflip
The content experience movement prevails.
No surprises here that the team at Uberflip nailed a brilliant piece of content to reveal what their team and industry experts have on their radar in their 10 B2B Marketing Trends to Watch in 2019 [report].
We agree with their #1 pick: personalization.
Personalize everything—your emails, ads, direct mail, website, content, and recommendations. The expectation in 2019 is that all of your marketing will be personalized. And customers crave it. In fact, they're willing to give up even more data about themselves just to receive personalized offers and a custom, tailored experience. If the Spotifys and Amazons of the world can do it, so can we. Technology will be needed more than ever to help scale B2B marketers' personalization efforts.
We're completely transforming content experiences with our clients. Learn how we're doing this with Uberflip – watch this webinar.
Marketo
ABM friction is replaced by ABM solutions.
As a part of the company's annual predictions piece, this year Marketo's team put out an infographic that revealed their leadership team's picks. We particularly gravitated towards VP of Product Marketing, Casey Carey's take on ABM:
In 2018, many of us found ourselves in the "ABM trough of disillusionment." It's really hard to pivot the business and simultaneously cobble together a complete tech solution. One of my goals for 2019 is to remove much of the friction and complexity associated with ABM strategies and provide solutions.
Want to learn more about ID + Marketo's ABM capabilities? Get in touch with our team about incorporating Marketo into your account based strategy.
LeanData
Looking back at 2018 – a retrospective approach (and we like it).
LeanData took a different approach to the trends piece, calling out 2018's brightest moments in the world of B2B marketing and sales in this blog.
Read the whole thing, but definitely check out what they had to say about AI:
While AI has yet to go mainstream, it's already transforming the sales and marketing landscapes in unprecedented ways. According to The New Economy, AI is behind three "megatrends" in sales and marketing:
Automation: By allowing machines to automatically perform tasks previously performed exclusively by humans, organizations can quickly and efficiently provide customers with intuitive support, product recommendations and more.
Forecasting: With an extensive backlog of historical data, AI can identify patterns and make predictions for potential future scenarios. In this way, companies can predict customer behavior and make more accurate sales forecasts.
Personalization: As mentioned above, AI-driven technologies can help companies provide customers with personalized content, ads, search results and more based on their shopping habits, purchase history and other factors.
Terminus
Building a 360* view of your customers.
The team at Terminus launched this blog that got us all thinking more about the way we view our customers and the customer experience. How well do you really know your prospective customers? What are their pain points and what really makes them tick? Have you really nailed your ICP?
These are just a few of the things Terminus tackles on the subject:
The formula for account-based marketing success hinges on a three-prong model of Fit, knowing your target accounts; Intent, knowing which of your target accounts are actively researching or buying so you can prioritize these accounts; and Engagement, creating engagement with the right people in the right accounts.

If you're at this point, you will have already created your ideal customer profile (ICP) and built a target account list based on fit. That leaves intent and engagement as the two concepts key to a 360-degree approach.
We agree that nailing your ICP and building a target account list can be challenging. Let us know if this is a pain point in your own account based strategy – our team can help.
Bizible
Is the buzz around ABM justified?
Dave Rigotti, Head of Enterprise Demand Generation & ABM for Marketo at Adobe looks at the hype behind ABM and gives readers a list of resources to make a case for ABM in 2019.
There is a lot of information packed into this one blog, but we thought that this was a pretty compelling takeaway:
After a long run of exclusively doing demand generation, we started to see the value of ABM when our average deal size reached about $24,000 of yearly revenue. Because we now do both ABM and demand generation, we think of about measurement of the two holistically: company growth is always the eventual goal of our marketing and the best way to measure that is with revenue.
Demandbase
Where B2B marketers are hanging out in 2019.
If events are a big part of your 2019 planning, this guide from Demandbase is a great place to start.
Demandbase narrowed down this year's must-attend events based on the following criteria: B2B marketing education, speaker quality, audience composition and the best networking opportunities.
Come find us at some of the events included on their list, including:
We will be joining Demandbase and TOPO at select cities across North America to take a look at your ABM strategies. Learn more about these ABM workshops and if we are coming to your city, here.
Read more from Intelligent Demand