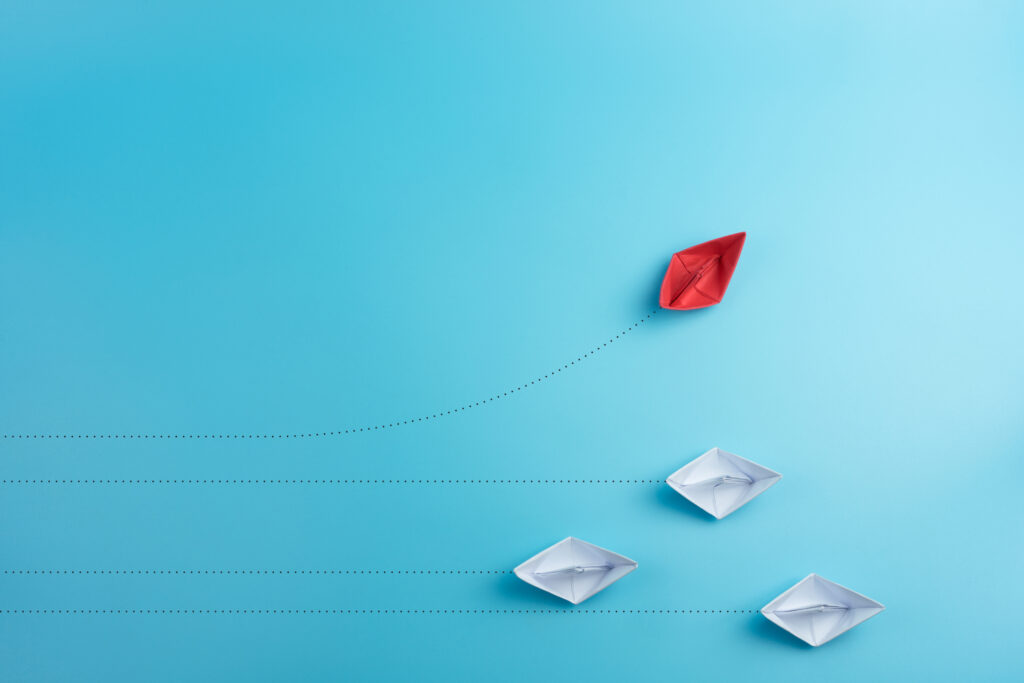 B2B Marketing & Sales in 2019 – The Landscape
With the New Year right around the corner, we asked members of the ID team what they see on the horizon in 2019. What will the leading marketing and sales teams be doing to stay ahead over the next 12-months and which strategies and tech will help them grow?
Here are a few of the things they came up with (along with a few insights from our partners):
If you are in the C-Suite.

Here is what our CEO John Common had to say:
ABM gets real. The "early majority" B2B companies and their marketing and sales teams embrace Account Based for real this year, testing and learning expands, real world practitioners continue to push the state of the art forward in new ways.
Sales engagement platform adoption continues to expand, along with a now-exploding list of SalesTech applications.
Customer engagement platform adoption continues to accelerate.
Companies take their data strategy and data operations more seriously driven by GDPR, the need for data-driven go to market strategies, ABM, personalization, better analytics and better attribution.
Predictive and AI continues to proliferate across platforms and use cases. The confusion and fear surrounding both begins to subside in 2019.
Content experiences continue to subtly transform and improve revenue program results. They move from a separate thing to standard and expected ways to engage target accounts and personas.
Multi-touch attribution moves into early-and-wider adoption.
If you want to read more about John's POV on the current and future state of ABM, this is a must read: ABM's Current State – A Little Hungover and Ready for a Real World Approach
Sit in Creative?

This is what ID's Creative Director Theo Romeo thinks about B2B in 2019:
A return to creativity. Will historically low engagement rates in B2B finally convince marketers that the status quo, hyper-rational content they've been cranking out doesn't work as well as it did 7 years ago? We hope so, because that's what the numbers have been screaming for some time now. We expect more B2B marketing teams will realize that it's time to invest in compelling and challenging work to cut through the noise.
Not to be too snarky, but I also expect a rash of "what trends to look for" pieces to be published. And nearly all of them will be almost perfect, one-to-one "predictions" that map directly back to the publishing company's go-to-market strategy. It's not a happy coincidence that when businesses predict the future, they always seem to imagine the exact scenarios coming true on which their growth is dependent.
If this wasn't honest enough for you, we recommend you read Theo's most recent blog: B2B is Broken.
Talking tech.

Tech Strategist and attribution expert Aaron Owens chimes in:
Lead scoring was once seen as the panacea of marketing and sales alignment. The logic was sound — if marketing could just figure out which contacts were the most interested (based on how they interacted with your website, emails, ads, content, etc) and which were the best fit (based on demographic and firmographic data collected on forms), then they could send only the most qualified leads to Sales. The biggest problem with this approach is that B2B clients make buying decisions by committee, so looking at one person's score is mostly pointless. Also at issue is data incompleteness — the volume and accuracy of form-collected data is often limited.
As Account Based Marketing becomes the new normal for B2B growth, I believe we will see more focus on qualifying accounts, not leads. Look for account-based scoring solutions to be more than just lead score roll-ups, though — the best models will consider persona engagement across the entire buying committee as one of the top criteria for account qualification.
Look for increased utilization of data sources to append reliable account data and ad platforms to hyper-target unengaged buying committee members.
Strategy. Strategy. Strategy.

Senior Account Manager Jenifer Weber is talking strategy for 2019:
Improving goal oriented data strategy – why do we need this data and what are we going to do with it? Watch for leading marketing and sales teams to be more efficient in retrieving the data they need to make informed marketing messaging.
Aligning stakeholders around a central enterprise brand strategy – Brands will become better at managing one brand with many different voices and messages.
The right balance of personalization.
Further defining content strategy in the boom of content hub related architecture.
Let's talk about 'content hub architecture'. We all agree that 2019 will see a fundamental change in the way leading brands bake content experience into their strategies. Learn more about how ID's team builds content experiences that improve engagement rates, increase conversion rates, and accelerate sales pipeline, here.
The big picture.

Our Group Account Teams all agree that ABM is dominating 2019, but the approach is evolving:
ABM becomes ABR (Account Based Revenue). The rigor seen in marketing ABM will be applied to the sales process.
Evolving ABM tech stacks. The various tools that are sprouting up saying they can make ABM a plug and play will continue to increase. An optimized tech stack will be a top priority in 2019.
More collaboration between brand people and ABM people.
B2C will look to learn from the B2B adoption and success fueled by ABM.
Is ABM right for your company? If you are just starting ABM or are evolving your account based strategy, we have resources for you! Start here.
What the industry is saying.
This is what some of our partners believe will be trending in the New Year:
Want to learn how to put some of these trends and strategies to work at your company? Starting in February, we'll be joining some of our partners in select cities across North America to teach marketing and sales professionals how to develop account based strategies that will lead to smarter, faster revenue growth in 2019.
Get in touch if you want to be the first to know about these special events.