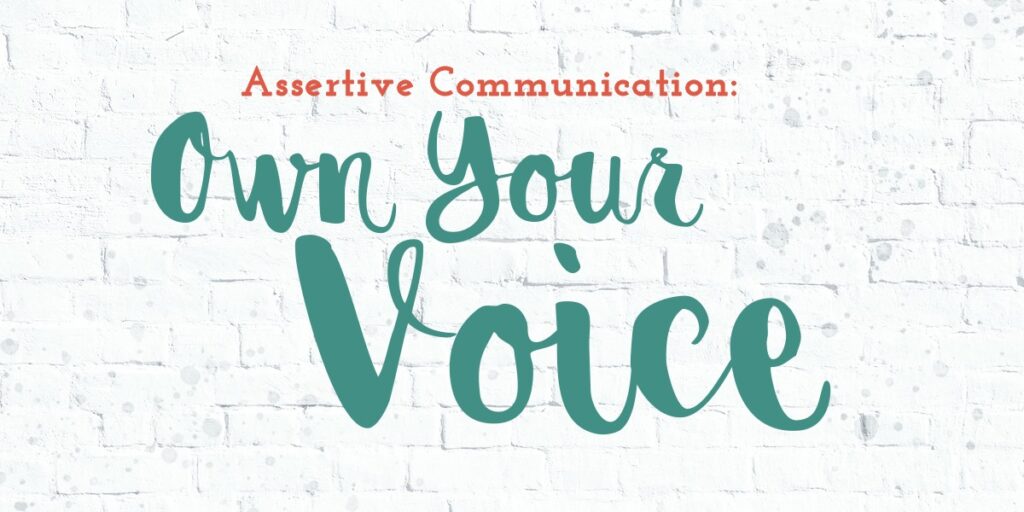 Lady Killas x Bossed Up x ID
You know what I love? Those rare times when all the different aspects of your life come together for one big party.
On September 26 I get to have one of those amazing nights. My female leadership group, co-workers, clients, and loved ones will all be in one place learning how to own their voice.
Here's all the ingredients for a great night:
The Topic: Owning Your Voice
Assertiveness is essential for leadership, but assertive communication is nuanced for women and people of color (especially in male-dominated industries). Too assertive and you're a "b***". Not enough and you're more likely to get left behind. So what gives? There's a fine balance between assertive and aggressive communication, and we're here to help you own your voice.

The (Boss) Speaker:
We're tapping Emilie Aries to teach us all about assertive communication, the differences between assertive and aggressive, and how to "turn it on and off". Emilie is an internationally recognized speaker, author, podcast host, and the Founder & CEO of Bossed Up, an award-winning personal and professional development community where she helps women craft happy, healthy, and sustainable career paths.
Emilie recently released her new book, Bossed Up: A Grown Woman's Guide To Getting Your Sh*t Together, which serves as a practical roadmap for anyone who wants to set themselves up for sustainable career success and step up as the boss of their lives.
The Organizer: Lady Killas
Lady Killas is a female owned-and-operated organization devoted to the growth of female leadership in the workplace. We create a platform around education & opportunity through monthly networking & speaker events, a product line, and content striving to empower women in their everyday lives. We raise awareness to the wage gap, assist in the growth and promotion of female-owned business, and bring together an amazing and positive community devoted to the cause.
The Venue: Four Winds Interactive
We're so grateful to FWI for letting us use their amazing conference space for this event. We're working on the best way to utilize their baller wall-to-wall digital displays. FWI just so happens to be a client of Intelligent Demand, so our team is excited to see their products in action. And also to hit the FIRE Lounge in the Art Hotel for the afterparty…
Want to join us? Register for your free ticket.
W H E N
September 26th @ 6:00 PM
6-7 Drinks
7-8 Presentation
8-? Wherever the Night Takes Us

W H E R E
Four Winds Interactive
1221 Broadway
Denver, CO 80203

Can't make this one but want to get the scoop on the next event? Follow @ladykillasdenver