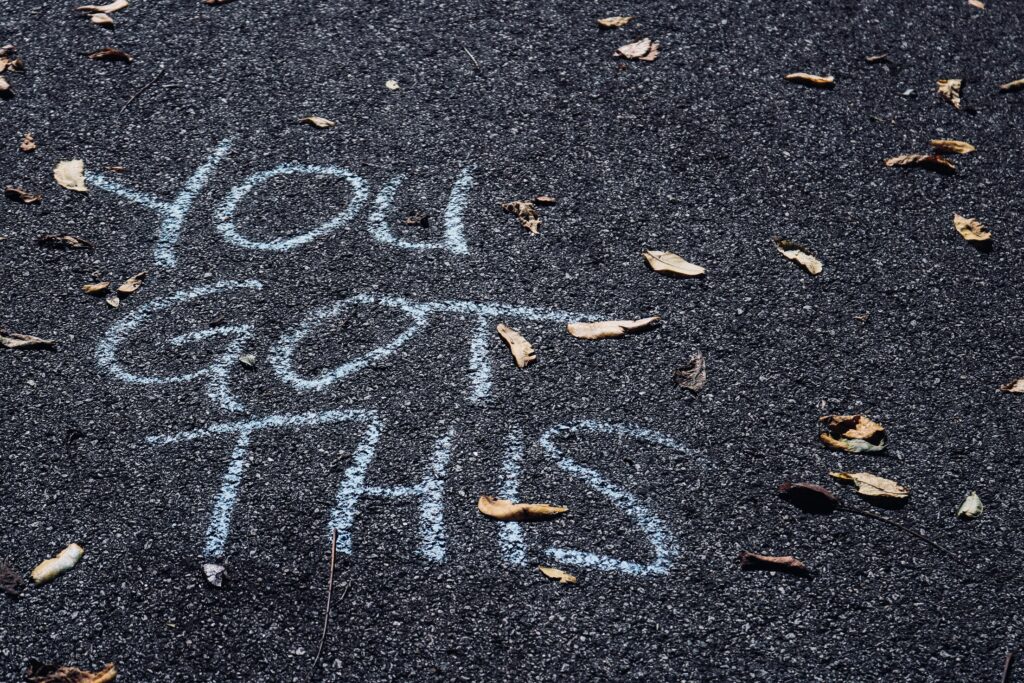 The world has been in bonkers mode for two years now. In fact, one could argue that we've been in a period of accelerating VUCA (Volatility, Uncertainty, Complexity and Ambiguity) for longer than two years — on nearly every level, and in nearly every domain. As we hopefully exit the worst part of the Covid pandemic, I think it's a safe bet that we're likely entering the next phase of VUCA. And that has huge implications for us as leaders.
Never in my life have I seen a greater need for smart, bold, human-centered leadership. It is so clear that the way we used to do so many things is outdated, broken, or ready for total transformation. And now, we have the opportunity AND the urgent mandate to do things differently and better. And "doing things better" doesn't usually happen successfully or sustainably without leadership— from all levels across our organizations.
That's why I've been reading, observing, and learning from lots of different sources on the topics of leadership, culture, and the changing world of work… I bet you have too. Our learning—especially about leadership—is never done.
So in that spirit, here are six pieces of leadership advice I've been reminding myself to double down on. I'm not sharing them to preach or imply that I have perfected these myself. Far from. But I can honestly tell you I consciously try to apply at least one of these every day. And when I do, they make me a more effective, more successful, and more human-centered leader.
I'm hoping one or two of these might help you in your own leadership journey:
1. Cultivate gratitude
As leaders, we need to regularly step back and see the larger context through a lens of gratitude. Pause and think about the tremendous amount of uncertainty, high alert stress, unremitting pivots, and constant change that our people have lived through and are still living through (at work, at home, in their community, in the country and the world). Then think about everything they are accomplishing despite all of that upheaval. Pull back, get perspective, and really see the professionalism, tenacity, resilience and growth our people are demonstrating. It's beyond impressive. When you do that, it's pretty easy to feel deep appreciation and genuine gratitude for not only what they've accomplished, but for them as people. As leaders, we should regularly invite our people into that larger perspective. Remind them how well they're actually doing. And really thank them. Look them in the eye and thank them. And then thank yourself too. We're all doing pretty great, actually. Breathe. Gratitude.
2. Connect to purpose
We can't forget that one of our most important jobs as leaders is to show how our team's hard work, care and talent connects to a purpose that is bigger than just daily tasks and deliverables. We have to talk about how the things they do ladder up — through the hustle and bustle of daily fire drills — up to team goals… up to company priorities… all the way up to your company's values and mission. But we're not done yet! We need to help our people see how the company's values and mission connect all the way back to each individual's personal "why" for choosing to put their superpowers to work here, with you, instead of somewhere else. Does that feel daunting and deep? I know. It should. Go for a walk and think about it though. The dots are all there. You just have to connect them with and for your team.
3. Create clarity
In times of high change people can quickly feel overwhelmed because everything seems equally urgent and important. Plus, there's a good chance our people still feel responsible for all of their old tasks in addition to all of the new tasks and responsibilities that have been added to their jobs due to turnover, strategy changes, new processes, new ways of working, and new priorities. Let's remember that our jobs as leaders is to ensure that the right people are in the right roles, that they understand their most important responsibilities, and they are given the training, role clarity, trust and authority they need to win. They deserve clarity about what their priorities are—regularly. And finally, they deserve candid and authentic feedback and coaching that actively looks for the positive in them, and assumes good intent. Does that sound exhausting? Sometimes. It's also thrilling to see a person or a team crush it. Welcome to leadership.
4. Kindness = candor
Times of change require candor from everyone on the team — especially leaders. No one has time for wasted effort or confusion. But genuine, compassionate, helpful candor can be difficult to deliver as a leader. Especially if you're someone who doesn't want to bum people out. Or piss people off. And make them take that call from one of the 200 recruiters who are spamming them. So what do we often do? Say nothing. Let it slide. Or soften the message by "being nice" until the actual, helpful, honest point has been totally lost. Or we swing in the other direction and deliver feedback incorrectly or harshly. You've probably heard about 'Radical Candor' by Kim Scott. It's a really good read and model for how to stop conflating "being nice" with "being kind." Nice makes people feel good for a moment but doesn't help them improve. Kind is caring enough to be clear and help someone on your team become better. Major bonus points if you create a culture on your team where they can be equally candid WITH YOU, their manager or leader.
5. Change your culture
The last two years have made it painfully clear just how many aspects of how we work, how we live, how we treat each other, and how we operate as citizens in our communities are antiquated, broken, or desperately in need of redesign. Said differently: we don't need to go back to the way it was. We need to move forward. Lead this change on your team, and in your organization. Ask your people what's broken, what's outdated, what's inefficient, what annoys them or slows them down. Ask them what they appreciate about your culture, and what they feel could be improved. Really ask them. They might not believe you at first. Ask again. And really listen.
Be prepared to hear unexpected points of view about your work policies, how you interview, who you hire, how you manage, how you work, how you communicate, how you train, how you promote, how people treat each other, how you plan, how you share, how you celebrate… And then, respond. Respond authentically. Be a champion for connecting cultural change to achieving the goals and mission of your organization. As leaders WE must have the courage to ask, the courage to listen, the courage to challenge the status quo, and the courage to make those scary, imperfect, first steps. Don't wait for other people to make our companies and our communities better. We can do it right now, on our teams. Get yourself into some of what the late John Lewis called "good trouble."
6. Care for yourself too
You have to take care of yourself. No really, you do. Your work as a leader and a change agent has to be sustainable because leading change takes time. You have to play the long game because real change takes tenacity. And you need to do this for the people you lead—not just yourself. Our people follow our example much, much more than they follow our PowerPoint slides. So you're actually helping them when you demonstrate healthier habits and self care. Do it for you. Do it for the people you lead.
---
Whelp… there ya go. Leadership isn't for the faint of heart during normal times. It's even more high stakes during times of great change. Let's make 2022 an amazing year with — and for — the people we have the honor to lead, serve and support!
Finally, I mentioned these in a recent fireside chat I did with Craig Rosenberg from TOPO (now Gartner) – it's worth seeing that session if you're a CMO, CRO or revenue executive—jam-packed with advice for growth leaders.