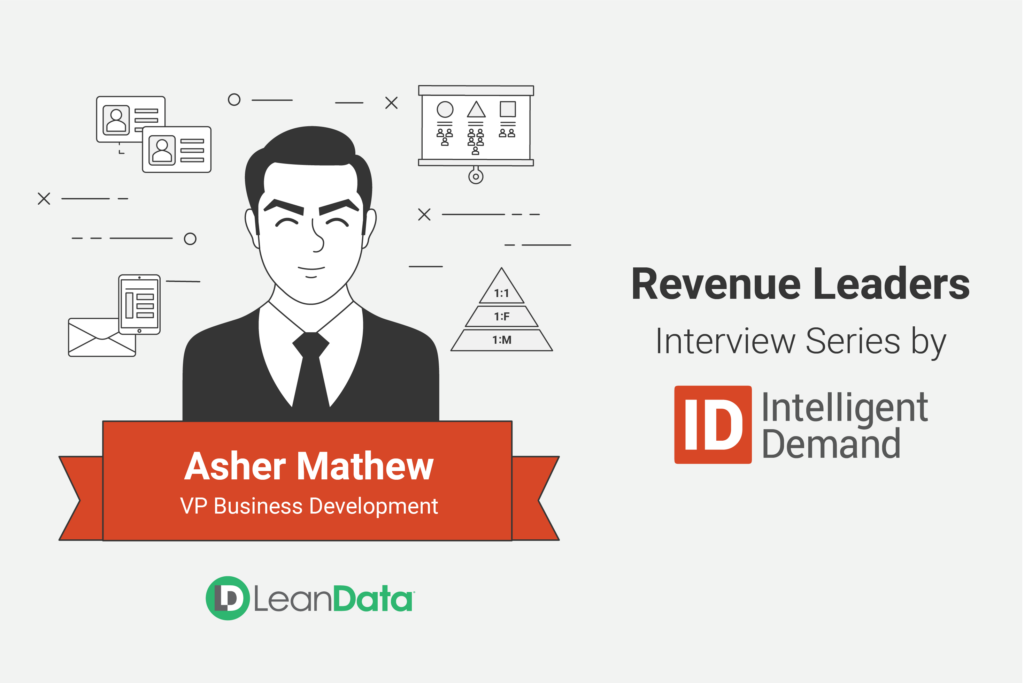 Revenue Leader Asher Mathew from LeanData on RevOps and ABM
These days, it seems like everyone who is anyone in the modern marketing world is talking about Account Based Marketing (ABM). But there's a big difference between "talking about ABM" and "doing ABM." And then there is connecting ABM to revenue.
We've been living and breathing ABM for a while now, and met a lot of brilliant people along the way, which is why we are putting the country's best and brightest Revenue Leaders in the hot seat to answer the most-asked Account Based questions.
We sat down with LeanData VP of Business Development Asher Mathew to talk about ABM and some of the challenges Marketing and Sales teams face when making the transition from lead-centric to Account Based. Asher is an analytics expert, veteran B2B marketer, and helping LeanData become a leading provider of Revenue Operations solutions to marketing and sales teams across the world.
Here is how Asher tackled our rapid-fire questions about ABM and RevOps:
Why do ABM pilots fail?
Asher: ABM pilots fail because:
#1 There is a lack of coordination between Sales and Marketing touches, where marketers are focusing on the same target accounts that sales is focusing on and people are not coordinating or orchestrating the experience.
#2 They don't start off with the right target account list.
#3 The data is not enriched.
#4 The pilot goals were not set up properly.
Who do you need on your team to make ABM work?
Asher: You need a Revenue Operations Team to strategize and drive execution. This is a combination of Sales, Marketing, partner, and customer operations individuals. You also need to make sure that there is someone who understand the persona and can personalize the content. You also want to enable BDRs who can tell relevant customer stories.
How do I build synergy between my internal teams?
Asher: We believe that you should unite all customer-facing operations under revenue operations (RevOps). That's Sales, Marketing, partners, and customers. Then you should define one single process, and instead of shared goals for sales and marketing – for example the number of target accounts that should be converted or the dollars in pipeline from the first ABM touches – all of these goals need to be first discussed, debated, and decided upon. And then you go and put this into motion.
More than anything else, you need a single connected ABM tech stack so that the marketing tech, the sales tech, the partner tech, and the customer tech are all working together.
I want to move from lead-centric to account-centric marketing. What is the very first thing I should do?
Asher: We look at things from a people, process, technology, and data perspective. So, the first thing that you should do is make sure that the data is connected. Meaning leads match the right accounts, and leads match to other leads so you can figure out who the new target accounts are to create. You need to make sure the data is connected and then you can connect the technology, people, and process on top of it.
How do I discover multiple demand units in each of my target accounts?
You need to use technology that feeds biodata or account enrichment data into CRM.
What are the ABM reporting must-haves?
Asher: You need a full-funnel view. Meaning:
Lead, contact, and account engagement levels
Sales-qualified accounts
The number of target accounts in different stages
Dollar pipe and sourced influence by ABM
Dollar closed-won business sourced and influenced by ABM
Can I simply rely on technology to do the ABM heavy lifting?
Asher: When used properly, tech for sure can automate process to make reps productive and ensure that they have the best data – then none of this falls through the cracks. But it still needs to be guided with human touches on the Marketing and Sales side. You can use technology to then augment what humans will be doing.
You can't just do human-all or technology-all.
How can using the LeanData Revenue Ops Platform set someone up for ABM success?
Asher: Today, we look at LeanData as a Revenue Operations Platform in three pillars:
From a planning perspective: helping you understand the accounts you should go after.
An automation perspective: to route the right accounts to the right individuals.
An analytics perspective: on the marketing attribution side and routing insights side, you can figure out which campaigns are working well. When you design a flowchart in LeanData for the right revenue data to go to the right people, does it actually go there? This is how analytics comes in to play.
All these three things are a circle, where the analytics allow you to plan better, which allows you to automate better, and then it goes back to analytics again. It's basically a self-fulfilling mechanism which allows you to get better with every single iteration.
Want to learn more about LeanData's Rev Ops Platform?
Talk to our team about how to incorporate LeanData into your tech stack and launch a successful Account Based program.
Read more Revenue Leaders interviews: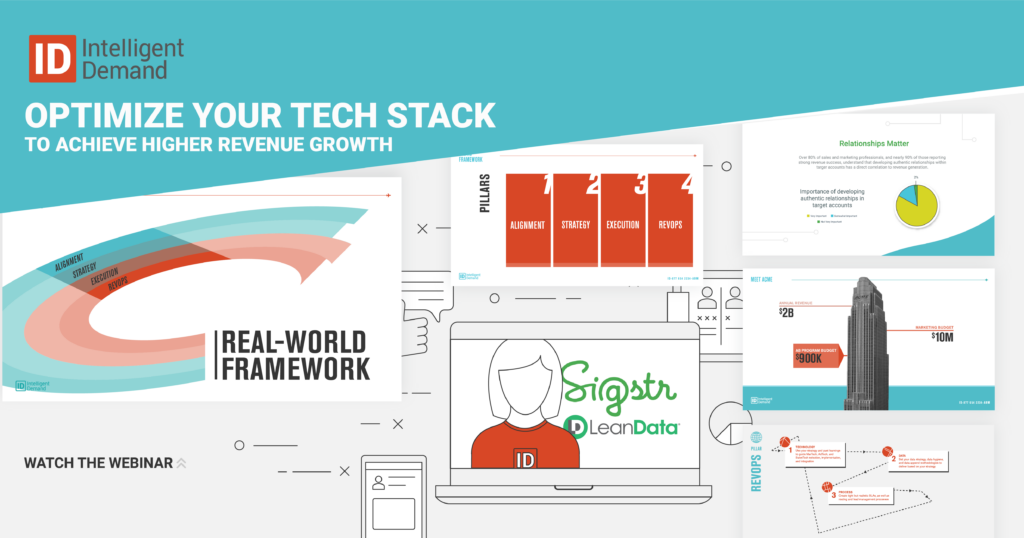 Read more from Intelligent Demand