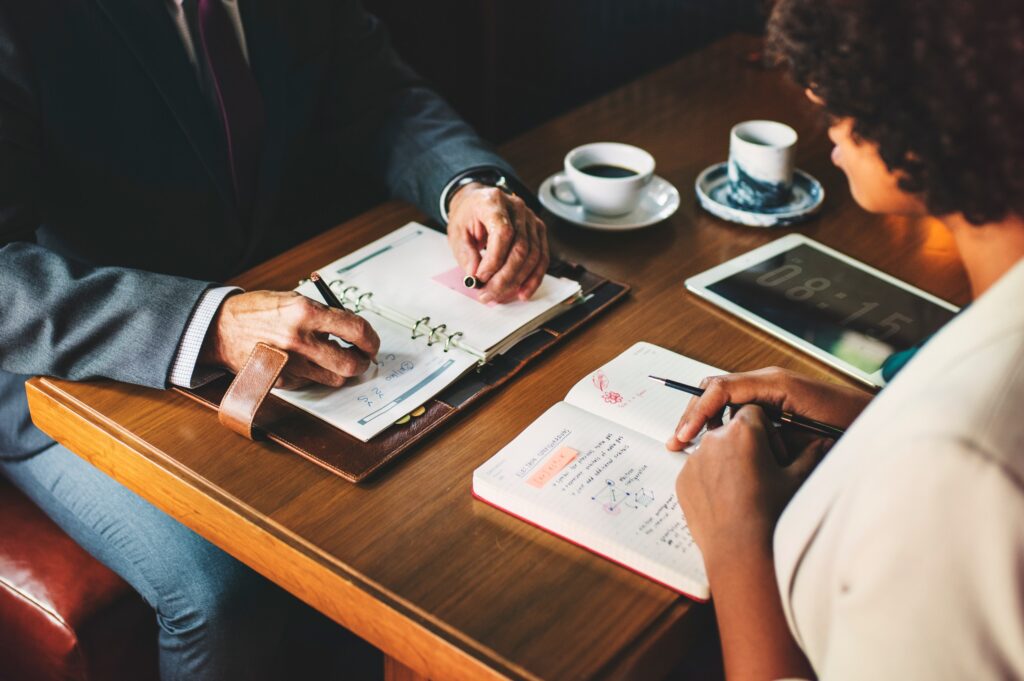 [This article is the 2nd episode in a multi-part series about the strategic importance of Partnership co-authored by John Common and Kent Ragen. Enjoy!]
Operationalizing the Partnership
It's no secret that certain commitments and investments need to occur in order for two parties to work successfully together. It all starts with trust, which typically starts at the top and then trickles down to the field.
Trust is hard to build between two organizations, and unfortunately it's very easy to lose, so while it's easy to overlook, virtually all activities between partners need to promote and reinforce trust. And of course there needs to be enough synergy between the parties that a win for one party is truly a win for both parties.
But if that's all it took, we wouldn't have found ourselves on a call last week realizing that in order for us to reach our mutual goals for the partnership between our two companies, we were going to have to go beyond broad platitudes about synergy. We started digging into the sometimes-uncomfortable details and specific scenarios where trust is either broken or deepened, and where the value of a partnership either stalls or moves forward.
In doing so, we both laughed about how "meta" it was to be simultaneously architecting and building a real world partnership between Demandbase and Intelligent Demand while also writing a blog series about partnership. A toast to being candid and open!
As we talked through the challenges our respective teams are facing, we were both reminded of key commitments and investments that are the hallmark of truly successful partnerships between technology vendors and agencies:
1 . Actually build a joint value proposition and shared ideal client profile
Everyone knows that partnerships only work when 1+1=3, but only seldom do the partners sit down and actually build a joint value proposition and a shared ideal client profile. By writing it down and agreeing to it, the joint value prop enables both parties to understand, respect, and articulate the other's value accurately. And it gives the partnership its own voice, its own POV in the market, and differentiates the partnership from all others.
2. Be realistic about the motivations of your partner
Too often sellers are surprised when a partner's first priority is not pushing the other partner's products. This is a reasonable expectation in a distribution-type partnership, but not in classic co-sell partnerships. In co-sell, there are always competing priorities, and a win for the partner generally doesn't retire quota for the other team's seller. So as a seller in this environment, you'll need to understand and appreciate the actual benefits that a partner brings – and those benefits typically come in three forms:
A good partner provides me with information that I wouldn't have known on my own;
Access to influencers who I wouldn't have otherwise known; and
Validation that my solutions deliver the results that I say it will.
And to be clear, the value of the partnership is the same for the agency as it is for the technology vendor – we're all in this to grow our companies through client success.
3. Joint solution alignment
Hopefully you buy into the above two principles, because this third one is a direct extension: partnerships between technology vendors and agencies are most successful when the sale of one's solution naturally drives the sale of the other's (complementary) solution. In practice, the agency should build a consulting and service package that lights up, enhances and optimizes the technology vendor's product. If the technology vendor has multiple solutions or a platform, the agency will likely have several service packs. When this sort of solution alignment is established, there is better transparency and trust between sellers on both sides, budget friction between partners is minimized, and joint wins are more common.
4. Recognize that all selling scenarios are not the same
Too often, partners discuss general rules of engagement with each other and train their teams on these norms and expectations, but are surprised when they're not applied consistently. The fact is, there are several different sales scenarios within any one partnership, and to treat them all the same is a recipe for failure. Trust us, we know because we just tripped on this common pitfall with each other last week. There are typically 4 different selling scenarios between any two partners:
Net new prospect for both;
Existing client of both;
Existing client of one; and
Prospect of the other, and vice-versa.
Now think about a typical sales cycle: there's a lead seller, there are supporting members of the sales team, there are existing relationships at the client/prospect, there is discovery followed by the positioning of solutions, etc. Each partner needs to pause and reflect on how the other targets, engages, sells, supports and expands across the customer lifecycle of their shared ideal client. With that understanding in place, you can be more realistic and creative about where, when and how the two organizations can effectively collaborate. Sometimes, the best thing a partner can do is stand down and let the other one lead. Other times, it's all hands on deck. Don't assume or leave these situations to chance. By talking about it and agreeing on some general guidelines, you decrease the likelihood of misunderstandings, unrealistic expectations, or bumping into one another in unhelpful ways.
5. Treat each other as part of the same team
In a healthy partnership, execs, sales leaders, and sales teams at both companies subscribe to the golden rule: treat each other like they're part of the same team. Evolved partnerships understand that both parties achieve better outcomes when they work together. If you're living in a world where partners are a "necessary evil," then you've either picked the wrong partners or you don't yet understand that your success is inextricably tied to your partner's success. On the flip side, partners that understand the fundamental importance of their counterpart will naturally communicate and collaborate to drive successful outcomes for their joint client. Much like in elementary school when the golden rule was violated, leaders need to hold their teams accountable. This means that reps who don't collaborate well need to be re-trained or let go. Success starts and ends in the field and trust is the oil that makes partnerships work, so aberrant behavior needs to be corrected immediately.
We're doing the real, hard work that has to be done in order deliver on the ultimate goal of our partnership – helping B2B marketers be successful, and growing our own companies in the process. As we continue on our journey, we welcome you to reach out with comments, ideas and your own insights @Demandbase and @JohnCommon_ID. We'd love to hear from you.
Be sure to read the other episodes in this multi-part series about the strategic importance of Partnership:

Episode 1: 3 Ways Partnerships are Critical to B2B Marketing Success
Episode 3: Operationalizing the Partnership
About the authors:
John Common is passionate about helping organizations and people grow. He does this mostly by leading Intelligent Demand, a full service, integrated revenue agency, where he is CEO and Chief Strategist.
Kent Ragen is VP, Strategic Alliances and Channels at Demandbase where he focuses on establishing deep relationships with an ecosystem of ABM experts who help their clients optimize their marketing at every stage of the funnel.