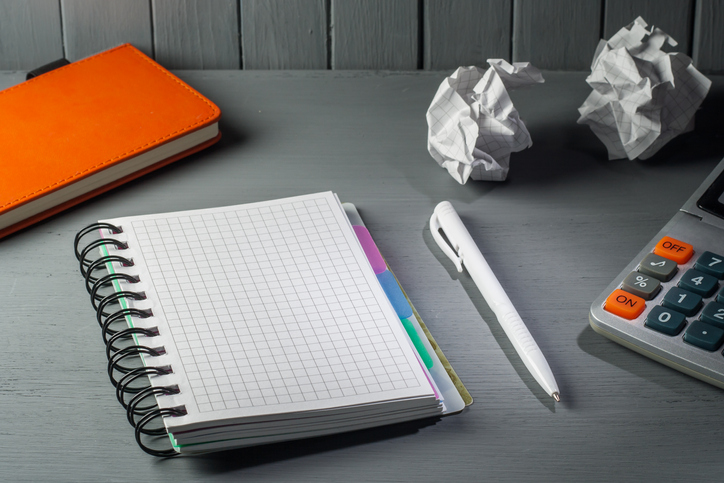 Picture this…
You're about to launch your first ABM program. You have your target account list (TAL) defined and ready to go.
You know the buying committee roles you want to target within your TAL. Everything is set and ready to go – but now you need to add contacts to your TAL. What do you do next?
Now the process of evaluating data vendors begins. But don't worry…you're not alone. We are here to help guide you through the evaluation and selection process.
There are literally hundreds of data vendors in the marketplace today. You may have even used a data vendor in the past. I'm sure you've done your homework and researched data vendors online, but with the sheer volume of vendors out there this can be a little overwhelming.
Not sure where to begin when you're evaluating the right vendor? Here are a few things to consider.
1. TRANSACTIONAL VS. SOLUTION BASED VENDORS
There are two basic models to consider: the transactional vendor and the solution based vendor.
A transactional vendor is a data vendor that sells contacts as a commodity. You can provide your TAL and vendors are able to find contacts within those accounts. You can also provide your contact persona criteria and vendors can provide contacts that match the criteria. You then purchase those contacts and that is the end of the business relationship. Transactional vendors are good for a high quantity of contacts, but the quality and validity of those contacts may vary greatly. There is little opportunity to develop and refine your criteria over time.
A solution based vendor gives you total control of your subscription. You are able to search based on both account and contact level data. With a solution based vendor, you purchase credits that are used to obtain contacts. Most solution based vendors offer integrations into CRMs or MAPs. This gives you the ability to create leads within your CRM or Marketing Automation (MAP) directly from the vendor's platform. You are also able to hand pick which contacts you choose, giving you full control over which contacts you want.
When you go with a solution based vendor, you have the ability to continuously update your account list, search for additional contacts, and integrate into your CRM and MAP.
The biggest advantage of a solution based vendor is that you have full ownership and control of the data and which accounts / contacts you want to target. Solution based vendors are typically more expensive, but worth the investment if you truly want full control and an "always on" solution.
2. CONTACT AND ACCOUNT LEVEL DATA
Most vendors, whether they are transactional or solution based, provide robust contact level data. Where these vendors differ is important to consider.
When evaluating the actual data, ask yourself what data you actually need for these contacts. Almost all vendors provide email address and firmographic data. But how often is that data updated? How is that data sourced? How is the data verified and how often is the data verified?
While most transactional vendors are primarily focused on contact level data, they may lack the robust account level data which is very important if you're running an ABM program. With a solution based vendor, you generally get more account level data and greater ability to filter on account characteristics.
Whether you choose to go with a transactional vendor or a solution based vendor, always be cognizant of their account match rates and contact coverage.  Generally, transactional based vendors are able to provide higher contact coverage but offer a lower account match rate than solution based vendors.
3. SYSTEM INTEGRATIONS
When evaluating vendors, it is important to know how they integrate with your various systems such as your CRM and your MAP. The majority of solution based vendors offer integrations into the main CRMs and MAPs. This allows you to easily create new leads in both systems, as well as append and enrich data for existing records.
One of the coolest features is form data enrichment for net new leads. And although some transactional vendors do offer integrations, they are limited and typically used for data appending and enrichment for newly created leads.
When setting up your integrations, always consider the "source of truth" for the data. Most vendors will create custom objects and custom fields so the original data does not get overwritten within your CRM and MAP. You should also consider your contact threshold limit and expected form fills. Going over your contact limit could incur additional costs. Also, if you expect more form fills than you have credits for, you will not be able to append/enrich data on all net new records.
4. QUALITY VS. QUANTITY
If you are doing a vendor evaluation, always consider the quality of the data vs. the quantity of data. If you need a very high quantity of contacts, then your best route is to go with a transactional vendor.  If your needs are for a smaller volume with higher quality data, then a solution based vendor is often the better option.
Whether you go with a transactional or a solution based vendor, always consider how the data is verified and how often the data is updated. You will also want to consider what happens when a contact goes "bad". Most solution based vendors will give credits for a contact's data going "bad."
Although there are several factors to consider when evaluating and ultimately choosing a data vendor that works best for your needs, these considerations should help point you in the right direction.
Intelligent Demand is always here to help guide you in your evaluation and decision making process.
Simply reach out to get the conversation started.