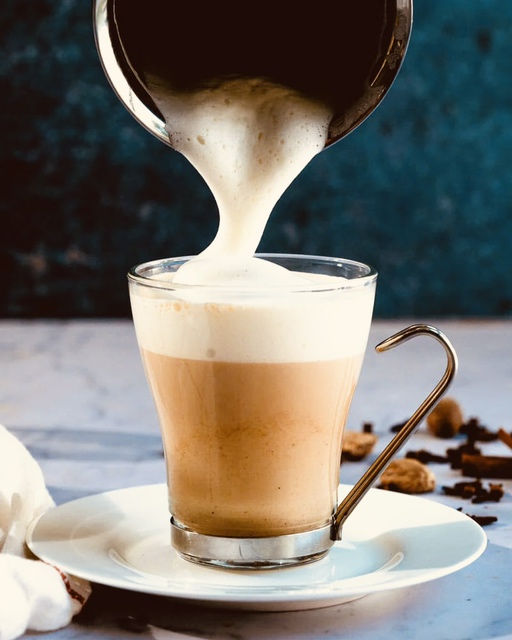 A picture is starting to emerge out of the fog of the last 18 months: we're resetting into a new normal.
The New Normal has the following characteristics:
The world isn't ending — the economy is still fairly strong and surprisingly resilient (especially in the U.S.)
The go-go growth at all costs days are over
Growth is still very much on the table, but it requires a smarter, more efficient, GTM strategy and growth engine
Said differently: The Froth has been scraped off The Latte, y'all.
The Froth = the excesses and bad habits caused by growth at all costs X free money X an outdated growth playbook
The Coffee = a financially healthy business X smart growth strategy
There are three types of companies now:
1) Mostly Froth: you're doing down rounds, quietly looking to be bought, or in the zombie/dying process
2) Frothy Coffee: you've been going through the painful reset process, but you're realizing the world isn't ending and you still have to grow — with the right growth playbook
3) Mostly Coffee: you're feeling strong and ready to make smart bets on growth — with the right growth playbook
OK. Great coffee metaphor. What do you DO about it?
If you're in cohort #1, polish up your resume and get into cohort #2 and #3. We need your talents. Or, maybe go try a tour at an AI startup.
If you're in cohort #2 and #3, I strongly recommend you take the advice: "Never let a serious crisis go to waste."
Use this moment to uplevel and transform your GTM strategy and growth engine. You've got a golden opportunity to drive change — don't squander it.
And your planning and budgeting process — this season! — is the time to do it.
Reach out if you'd like some advice for how to use your planning and budgeting process as a lever for needed change. We use a proven framework and process for connecting growth goals to the right B2B growth playbook Intelligent Demand.