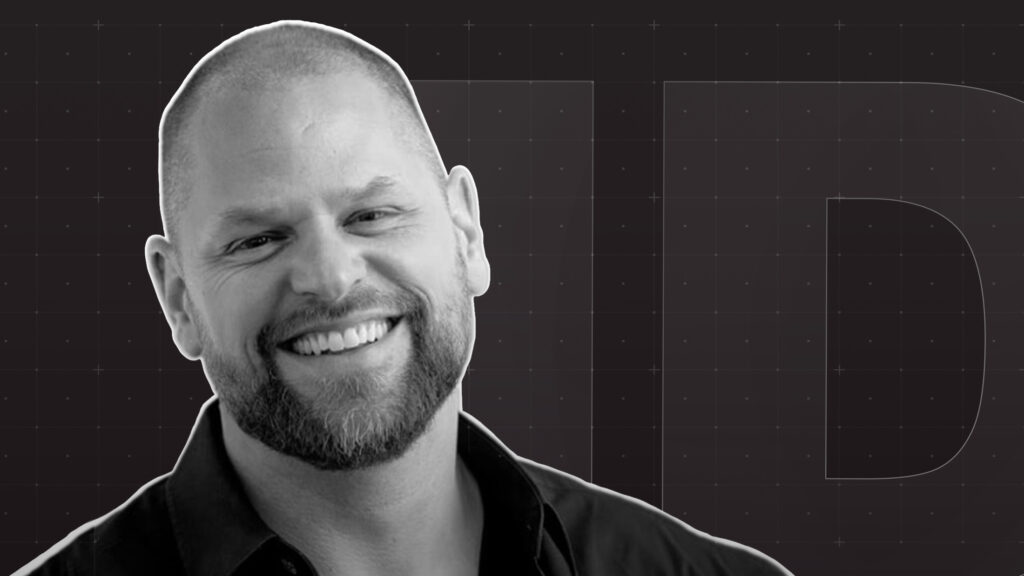 It's a borderline cliché in the consultancy/agency business when a firm updates or evolves its brand.
<<Insert cobbler's children who have no shoes metaphor here.>>
It's true: we spend the vast majority of our time at Intelligent Demand focused on our clients' brands, their go-to-market strategies, and their growth programs. But just like any high growth company that serves a market that's constantly changing, there comes a time to refresh how you show up in the world. 
In late 2020, we realized it was time to evolve our own brand—to reflect how we've grown and to do a better job of conveying who we are, what we stand for, and how we bring our value proposition to life.
So, in our "spare time" during 2021, we evolved our brand, developed a new website, and whipped up a new brand awareness campaign. You know, during a pandemic while growing 35% year over year. It makes you think of that saying: "If you want something done, ask a busy person to do it."
ID's own marketing and sales team asked me to share my thoughts as CEO/founder about what our new brand means for us, for our clients and for the industry we serve. I happily obliged. 
These are pretty exciting times at ID and I'm really happy with our new brand. I genuinely love how it looks and feels. I just think it's cool, honestly.
But what I love even more is that it does a better job of manifesting the truth of who we really are, and what we truly do. I'm talking about "deep brand" here. Not just colors, fonts, and a logo. It's about being the best version of ourselves with our market, our clients, our prospects, and with each other. We put a lot of thought and work into our new brand, hoping to capture and communicate that best version of ourselves.
I thought it might be fun to take you back to the very beginning of ID—to our founding vision. Then I'll walk through some lessons I've learned along the way—important things that got us to where we are today. I'll end by sharing some thoughts about where we're headed next.
Why I founded Intelligent Demand
In 2008 and 2009 it became clear to me that buyer trends, strategies, technologies, and best practices were finally evolving to the point where Marketing could cross over from being a cost center/driver of activity to a revenue center/driver of measurable growth. CMO's and their in-house marketing teams were on the cusp of "getting their seat at the table" but they would never keep that seat without directly impacting the metrics that CEOs, CFOs, and CROs care about: profitable, repeatable, predictable, measurable growth. Marketing teams desperately wanted to modernize and up-level the role they played in driving growth, but they didn't fully know how. 
I spent 2010 confirming what I already knew from my days being a marketing and sales leader on the client-side: there were very, very few agencies or consultants with the capabilities, real-world experience, methodology, team, and culture to be an effective growth partner to CMOs, CROs, and CEOs. They needed a trusted partner who knew how to help them translate their growth goals into highly effective go-to-market strategies and integrated growth programs. They needed a proven way to connect their brand to demand to sales to customer success. I named it "Intelligent Demand" because I wanted to say "Smart Growth."
That was the original idea for Intelligent Demand: to be our clients' trusted, expert growth partner. I launched the company from my living room coffee table (which was covered in growth methodology diagrams and empty Thai food takeout containers) on January 1st, 2011. I knew there was a massive, unmet need for this value proposition. But I honestly had no idea that I was signing up for the hardest, most rewarding job of my life. I suppose most entrepreneurs share a few similar traits: a nose for opportunity, passion and curiosity for solving our clients' problems, and the confidence+optimism+delusion to think "we'll be able to figure things out along the way."
The vision hasn't changed…
The vision for Intelligent Demand was to create a revenue growth consultancy+agency with the strategic gravitas and deep capabilities of a boutique McKinsey mixed with the edge, pragmatism, and passion of a highly creative startup. ID would be a full service, integrated team that knew how to connect all the dots to drive growth and be a force multiplier for our clients.
When I thought about how it would FEEL to work at ID, I imagined a culture filled with smart+kind people who were challenging themselves and each other to do the best work of their careers—and grow as both professionals and people because of their experiences at ID. I had worked at places that were decidedly NOT like this. I remember thinking to myself, "It would be a dream job—to do that kind of work in a culture like this." 
The vision for ID seemed like a dream at the time. I honestly didn't know if it could come true. It made me very, very motivated. Which is a good thing, because it takes A LOT of life force to start and grow a company. But you can ask anyone who knows me: I am as excited as I've ever been about ID and our purpose today.
I've learned SO MUCH along the way.
I could literally write a book about the mistakes I've made, the things I've learned, and the endless aha! moments I've had (some small, some large, some obvious, some not). But who'd want to read that book?!
So here are just a few things I learned in my first decade at Intelligent Demand:
Having a passion for the work is what puts gas in your tank. Corollary: so does having a sense of humor, and knowing how to have fun while learning and doing great work.
We play the long game—because it's the real game. Corollary: playing the long game requires tenacity. Guess what fuels tenacity? See above: passion.
Integration is THE revenue growth superpower. A disconnected grab bag of tactics (even amazing ones) always loses to expertly-executed, integrated growth strategies—especially over the long haul. Corollary: integration is super difficult to execute—especially when you're new to it. So you can't quit. See above: tenacity.
Stay true to your value proposition: We've always stayed true to driving measurable revenue impact with integrated growth programs. Corollary: but we've also learned to be highly adaptable when it comes to investing in new capabilities, continuing to evolve our methodology, expanding our offerings, and innovating new, better practices.
Your North Star matters more than you know. Clarifying our North Star (ID's purpose, mission, values, vision) and using it as the guide for everything we do has supercharged our culture, made our work even more meaningful, and made decision-making a lot easier and faster. Corollary: there will be moments when your North Star is put to the test. Things like values only become real when you use them to make a hard decision. But when you do (especially when it's uncomfortable) you build tremendous trust and commitment with your people and your culture.
It's literally ALL about people. Get the people part wrong, and you'll not only fail in business, you'll fail as a human being. Get the people part right, and you unlock all of the good stuff. Corollary: Leadership matters. As leaders we must LEAN INTO change with a service mindset. The last couple of years has made the importance of leading change abundantly clear. Besides, status quo favors the incumbent and is usually a formula for mediocrity.
Why did we evolve ID's brand?
Have you ever looked at your brand and website and thought: "That feels like the 2018 version of us?!"
Yeah. Me too.
Our new brand marks the next step in ID's journey as a world-class growth partner for ID's clients who trust us to help them achieve their goals, and to the incredible people who work at ID and invest what we hope will be the most meaningful parts of their careers.
This new company overview does a pretty good job of summing it up:
Marketers get criticized for wasting time and budget doing disconnected tactics that don't drive measurable impact. Intelligent Demand changes that with integrated growth strategies and expert execution services that drive irrefutable revenue growth.
We call it "The Art of Integrated Growth" because it's a beautiful thing when your go-to-market, brand, demand, and sales finally connect. Our approach works because we integrate strategy, creative, media, technology, data, and analytics into effective, award-winning growth programs. We've spent over a decade doing nothing but this. It's what we were built to do.
Our clients love working with us because they get to leverage our experience, capabilities, and incredible people to achieve their goals. This is how we measure our success: your company grows, your customers win, and your career flourishes. That's why growth executives trust us to drive results.
Where are we headed?
Over the next five years, our vision is to become known as one of the few, best growth partners in the world. Best does not mean the largest. We will certainly continue to grow over the next five years, but "larger" isn't our goal. Our goal is about becoming truly great. The good news is that we're already well on our way. This is how we know we're on the right track:
Our people and culture. We attract the world's best marketers who are co-creating a positive, inclusive, growing, values-driven, high-performing culture. Our team of amazing ID'ers collaborates with clients and each other from locations across the United States and the world. We make lifelong relationships with each other, our clients, and our partners that extend beyond company logos and career stages. We use the work we do and the way we do it to improve ourselves and make our company, our industry, and our communities better.
Our clients and the results we achieve with them. We create profitable, results-driving, long-term relationships with an enviable list of clients who do good things in the world. We choose our clients based on shared values and our ability to do game-changing work together that accelerates their growth trajectory and propels them forward in their industry.
Our capabilities, methodology, and innovation. We make revenue transformation and accelerated growth happen in the real world with our proven approach. We are the antidote to ineffective, unaccountable, activity-focused marketing. We are developing, defining, and proving what best practice means in the constantly-evolving field of revenue growth, go-to-market strategy, and integrated growth program execution.
Our reputation, market position, and recognition. Our work, results, case studies, awards, client portfolio, and network of clients who hire us throughout their career are proof that we are achieving our purpose and mission. When any CMO, CRO, or CEO asks who should be their agency growth partner, Intelligent Demand is on the short list.
Sorry / not sorry for sounding like a CEO there. But that's what you get when you ask "Where are you headed?" I get really passionate and genuinely nerdy about it. It's because I see us DOING THIS every day in the work we do. It's exciting stuff, honestly.
Some final thoughts…
If you're reading this, you probably play an important role as a client, an employee, a partner, or a prospect. This means you're helping ID succeed and grow. You're on this journey with us. And I'm incredibly grateful for you.
Thank you for joining us in making our brand meaningful, real, and true.