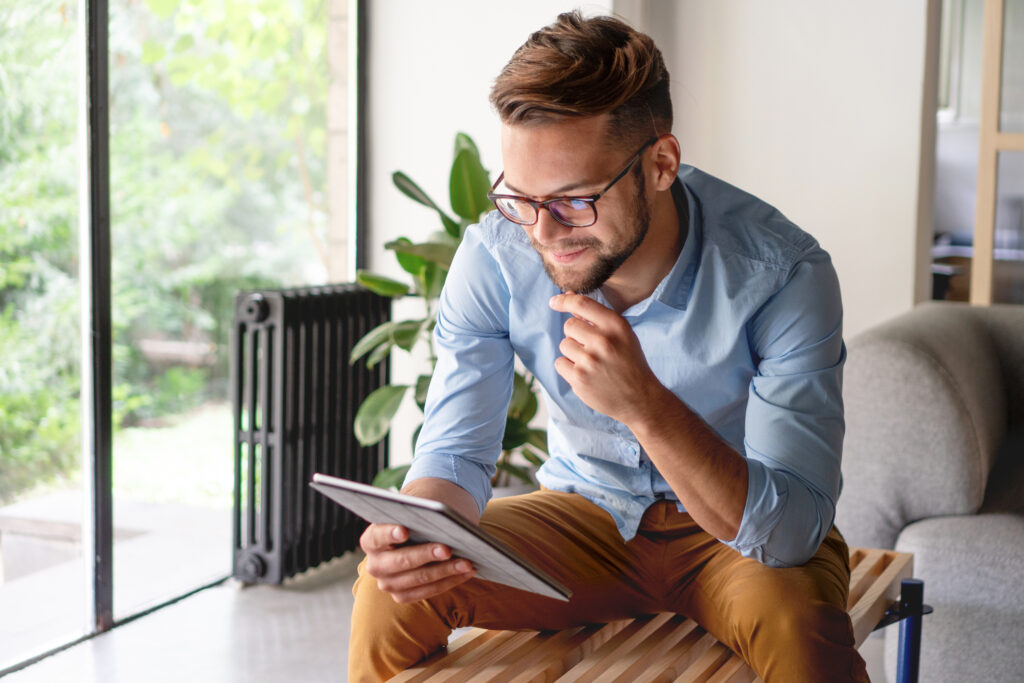 Digital Media Strategy Shifts in Response to COVID-19
Let's start with a story. My B2B marketing pal, Bruce, had an intense reaction to COVID-19, specifically within his media strategy. Bruce pulled all of his media budget before strategically thinking about next steps or implications.
Long story short, don't be like Bruce.
COVID-19 has brought a lot of uncertainty within the marketplace over the last three weeks. The NASDAQ and DOW have indicated a recession, but investors are still flip flopping on their assessments. Across the board, pain and confusion is being felt. While restaurants are still debating offering to-go/curbside takeout or closing completely, media experts are determining the best course of action in response to the social and economic uncertainty for their clients and in-market campaigns.
Like many in the marketing space, the Media& Analytics team at ID is still focused on supporting demand generation and revenue growth for our clients and their businesses. The last few weeks have not changed our goals or overarching strategy, but they have certainly led us to adjust spend and mix for Q2.
Unlike Bruce, we are experiencing budget cuts across all channels, but not complete cut backs. Investment in paid social and display are seeing the largest dips whereas paid search seems to be more steady and resistant to change. We anticipate, with budget/tactical shifts (not pauses), that opportunities will still be driven in Q2 thus creating demand that will turn in deals towards EOY once enterprise companies are confident again in purchasing high-ticket software and services. This recommended shift is based on performance analysis and data we're currently seeing. However, if there are channels leading to more opportunities in your case, shift your media spend accordingly.
Digital Strategy Shifts By Channel
Paid Search: The majority of our clients' (excluding healthcare and data security) overall branded search traffic has decreased 15-23% over the last 2 weeks. This is a channel that typically drives a high volume of short-term, cost efficient opportunity creation.
In order to combat this sharp drop in branded interest, we (ID) have expanded our brand specific campaigns into new, international markets, especially those aligning with target account lists (TALs). Another expansion tactic worth considering is new content creation around trending COVID-19 topics such as employee engagement at home, employee remote communication, and WFH data security. Be smart though and make sure it still provides value to your customers and prospects. Additionally, we have allocated a percentage of budgets to RLSA campaigns (Remarketing List for Search Ads). Note though, while we have been able to do this, scalability of RLSA campaigns is very dependent on cookie pool sizes/site traffic. Before doing this yourself, ensure you can scale. Finally, we've been combing through Google search terms reports daily to find keywords to add to our negative keyword list to prevent clicks from unqualified queries (layoff, closing, open).
Bruce approached this trend differently. His response was to pause all branded media because (he believed) stakeholders are not interested in buying now. His response will not allow him to create latent demand and capture any potential opportunity in Q2.
Note: Covid-19 and Coronavirus keywords are reserved for use of the government. (Trust me, we may or may not have tried adding Covid-19 keywords and copy to new content, Google does not allow this).
LinkedIn: In LinkedIn, performance has remained relatively consistent from a lead volume and cost per lead (CPL) perspective, but many of our client's are experiencing decline in opportunity creation from LinkedIn sources. Keep an eye on conversions influenced by LinkedIn; this is a channel we may recommend pulling away from if you are seeing diminishing ROI here.
Note, now is the time to consider setting up direct integration with your Marketing Automation Platforms (MAP) – if possible. You can use your MAP to create dynamic smart lists for custom LinkedIn matched audiences.
Facebook: For B2B, Facebook has become a great channel for testing, depending on your industry. While Facebook is not typically used for firmographic targeting, their algorithm's ability to display ads to people who are more likely to complete lead gen form as well as convert on-site is a prime opportunity. Right now though, we are seeing a decline in Facebook audience engagement and lower rates of qualified leads and thus have shifted focus away from this channel in the short term. On the opposite spectrum, our pal Bruce decided to ignore the data quality and saw "high lead volume, low CPL,and figured, let's invest our spend in less expensive leads."
Unless you have data that shows your audience is here, we recommend cutting Facebook campaigns in Q2. At ID, we may turn this back on in Q3 as Facebook does drive a high lead volume and low CPL for content.
Events: B2B events tend to drive high quality lead creation and more importantly, opportunities. While some larger industry events are rescheduling (Bruce is currently at home, waiting out the changes, instead of pivoting his event strategy), we recommend working with your team to create virtual events. Podcast series, on-demand webinar series, or live webinars are on the less expensive end, at least compared to traditional events. Now is still an important time to target your top accounts and their C-level execs. Get creative in ways to reach out during this time. (Ex: host a virtual roundtable for the top stakeholders of your top accounts, have dinner delivered to their door). Leverage paid search, display retargeting, and paid Linkedin to promote events digitally.
In conclusion, total budgets and actual media spend will be variable based on your industry and target client base. At the end of the day, completely retreating is not the best strategic move during this time. Reallocate spend, rethink demand generation strategies, stay creative, and stay top of mind. #dontbelikebruce
Let's talk shop.
Want to talk with our team about how your company should be adjusting strategy right now to protect and grow revenue? Schedule a free consult with an ID growth expert – we'd love to talk shop!
Resources useful in combination with client media channel data to determine strategy shifts: