No Lead Left Behind​
Lead Nurture is a mid-funnel strategy and supporting set of tactics that establishes, develops and tracks relationships with leads who aren't yet ready to buy.​
It aligns with the Consideration stage of the buyer's journey. That's when your prospects are educating themselves about how they can best solve their problem and become a hero at their company. It's when they're searching for a credible brand, product or service they can trust.
Smart companies use lead nurturing to pull leads deeper into their value proposition – and closer to their sales team – with personalized messaging and targeted content. Your content should share your point of view, educate, entertain and hopefully solve a program for your audience.
Marketing automation is a must-have technology for successful lead nurturing because it allows marketers to efficiently build, deploy, measure and optimize their lead nurturing campaigns while properly aligning with and supporting their sales team. Marketing automation is the only way to track, score, and manage your leads and segments in real-time, at scale. But it takes more than just marketing technology to succeed with lead nurturing.
Intelligent Demand's methodology ensures you have the right blend of strategy, technology, content, channels and analytics to get the ROI you and your C-suite require. Interested in an account based marketing framework?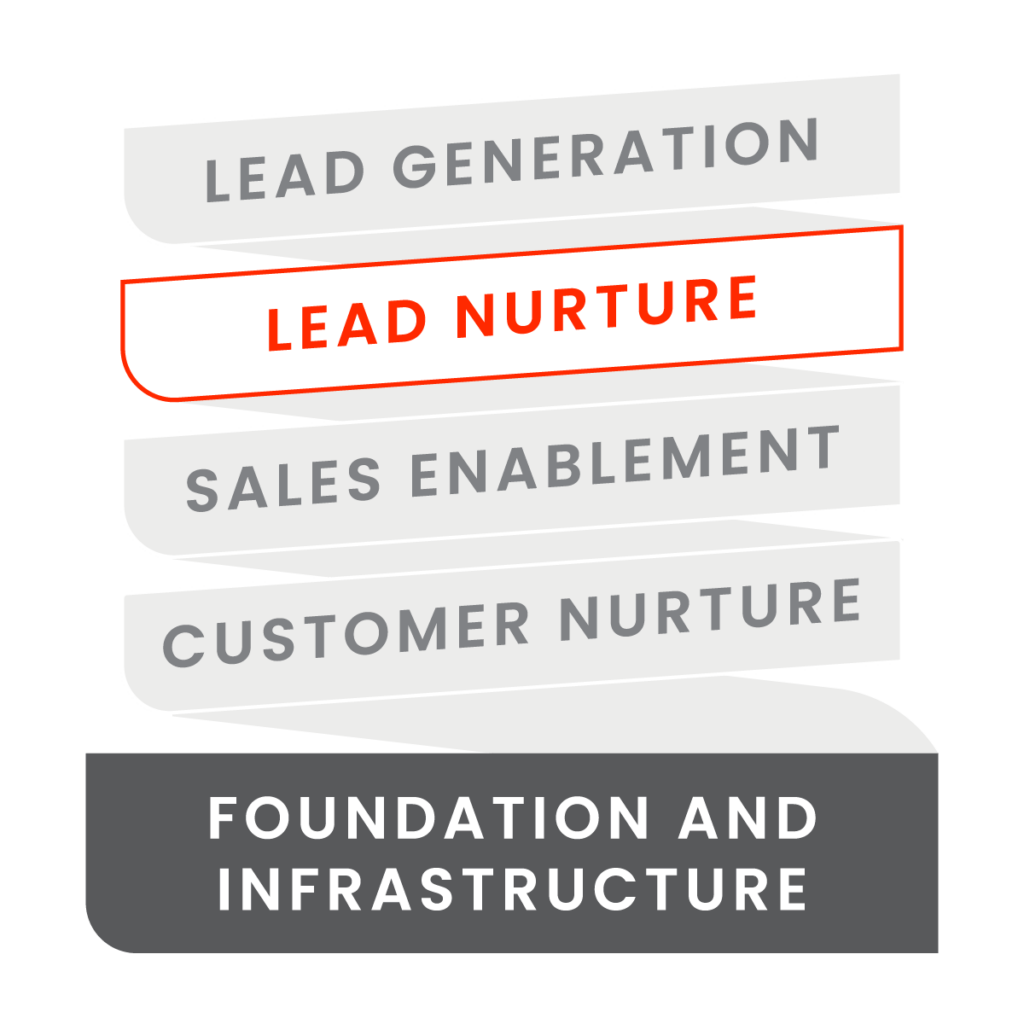 ID'S APPROACH TO LEAD NURTURE
Intelligent Demand develops highly integrated, multi-channel lead nurturing programs that target the buyer personas who make or influence the buying decision for your product or service. We speak to WHO they are (role, industry, drivers and needs) and WHERE they are (buying stage and media channel) with relevant, engaging content that positions and proves your solution as their best choice.
Every ID lead nurturing program begins with a deep understanding of how your company's unique value proposition intersects with your target audience's needs. We create an integrated strategy and program design that "hunts" for active demand while "farming" for latent demand. And we bring that strategy to life with world-class technical and creative execution services.
But launch is just when the fun begins. We use data, analytics and an agile, collaborative approach to optimize your program after launch, unlocking layer after layer of revenue impact and ROI. That kind of integrated, agile and collaborative approach (we call it Real Revenue Transformation™) is what makes our approach to lead nurturing so effective.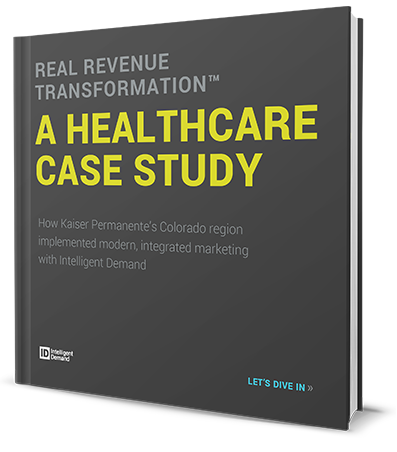 Real Revenue Transformation™ A Healthcare Case Study​
Find out how Intelligent Demand and Kaiser Permanente collaborated to deliver impactful ROI across complex, rapidly-evolving B2B and B2C healthcare-buying environments.
See the work