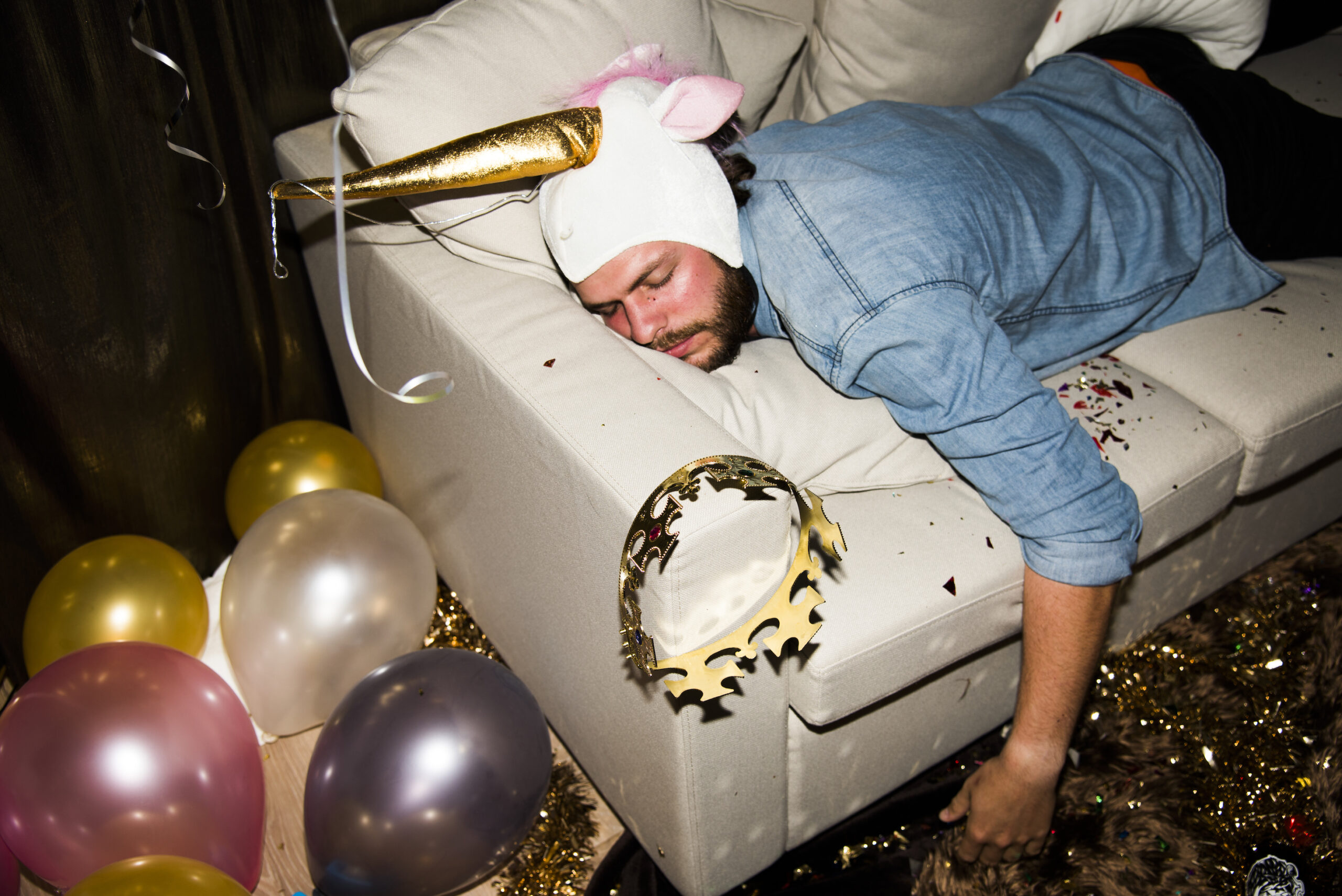 We've been doing keg stands with ABM for a couple of years now. What a party! It's fun playing the Aspirational Future State Drinking Game (AFSDG), isn't it? TWEET THIS
Leads are dead! Sip!
Funnels are dead! Sip!
You can't buy beer with an MQL! Sip!
We're gonna transform the world! Gulp!
But then you wake up with a This Shit Is Harder Than We Thought Hangover (TSIHTWTH), look around, and realize, "We have some work to do."
There's a good reason ABM is hard.
ABM forces companies to break through and actually improve in 4 critical areas that have been talked about for years and years:
Genuine, no-bull, sustained, cross-functional alignment and collaboration.
Customer-centric, data-informed, integrated go-to-market and revenue growth strategy.
Targeted, personalized, multi-channel, well-orchestrated campaigns and customer experiences.
Strategic, expertly-implemented-and-integrated technology, data, process, and analytics.
Those 4 things I just listed above are DIFFICULT TO DO — especially at first. They're even more difficult to do in a company with shifting priorities, strategic pivots, executive turnover, flat-or-shrinking budgets, and less-than-stellar internal alignment.
But it's worth it.
By now, we all know the payback of a successful account based program is huge. And we want to show those kinds of results.

But we're chasing more than a one-time pipeline impact here. ABM guides companies to deliver targeted, integrated, personalized, orchestrated, and measurable experiences across the entire customer journey. And when you truly succeed with ABM, it means that you are permanently improving the way your company targets, engages, converts, retains and grows relationships with its best customers. That's genuinely transformational.

Luckily for you, almost no one is nailing it with ABM yet. So stop feeling like a laggard or a loser. You're not. TWEET THIS
You are far from alone. Chin up!
A recent survey conducted by Engagio analyzed the current state of Account Based Marketing across 1,260 companies (37% SMB, 44% mid-market, 19% enterprise — i.e. a good sample). The findings tell us a lot about where B2B marketers and sellers truly are in their journey to move from lead-centric to account-based revenue programs. (These findings align with similar findings from ITSMA, SiriusDecisions, ABM Leadership Alliance, ABM Consortium, and others.)[split_line_heading]
Q: HOW MATURE ARE ABM PROGRAMS?
A: NOT THAT MATURE.
69% of respondents are either "Thinking about getting started" or "Just started" with ABM. Only 5% of respondents describe their ABM program as "Advanced."
Q: WHAT DO ABM BUDGETS LOOK LIKE?
A: DECENT — AND GETTING BIGGER.
45% of respondents are increasing their ABM budgets from 2017 to 2018, investing an average of 29% of their total marketing budgets in ABM. Companies are funding their ABM by reallocating budgets from underperforming programs/strategies, by partnering with other teams to fund it from multiple budgets (I love this one!), using testing budgets to fund an ABM pilot, or by essentially hiding ABM inside of a larger initiative (I also love this one — sneaky).
Q: WHAT'S HOLDING COMPANIES BACK FROM ABM SUCCESS?
A: A MIX OF EVERYTHING. REALLY.
The survey asked: "What is the biggest risk to ABM failing at your company?" And the answer was pretty much everything: lack of executional ability, lack of alignment, data quality problems, not being able to measure ROI, lack of executive buy-in, and issues with proper account selection.
And that is why…
It's time for a real world framework for ABM success. We have it.
Most of us reading this blog article live and work in a pretty amazing space. I'm not just talking about modern, B2B revenue growth. I'm talking about the space between the imperfect, current state and the to-be, aspirational state. There is REAL TENSION in that space. But we truly love it here at ID, because that space is where real improvement happens.
We've developed an account based framework by testing and proving best practices across a multitude of go-to-market strategies, use cases, industries, budget levels, tech stacks, and maturity levels. It works in the real world because it meets you where you are today, and takes you to where you want to go in a step-by-step way.
Our framework guides you in a practical, pragmatic way through the 4 essentials that you need for ABM success:
Account Based Alignment
Account Based Strategy
Account Based Execution
Account Based RevOps
Get started developing your account-based strategy by downloading our framework, here.
However, if you need help right now starting, or scaling your account based program, reach out. We're ready to jump in and help you.