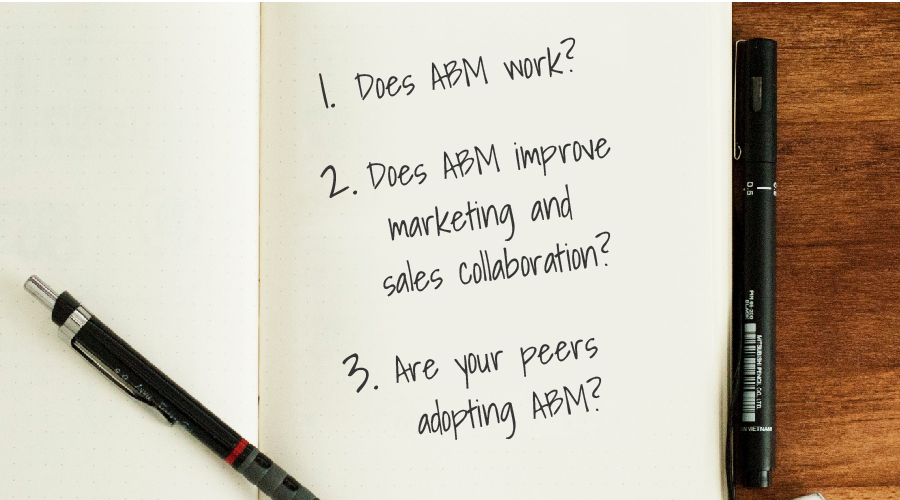 Account Based Marketing (ABM) is hotter than a two dollar pistol in the marketing world – and for good reason. In fact, it makes complete sense. Think about it — when was the last time your B2B organization sold to a single person, and not a committee of people?
Speaking of committees, they're growing in size. According to an IDC survey, the number of people involved in a large technology buying decision has increased from 5 to 7***. CEB research shows the same thing in the Harvard Business Review: the number of people now required to formally sign off on large purchases has increased from 5.4 to the 6.8. ABM allows you to not only talk to the people who will ultimately be making the decision to buy your product or use your service, but everyone else who has input and influence along the way.
So we've gathered a lot of the most compelling ABM statistics. Use them to convince your boss to fund an ABM program, and to amaze your friends at cocktail parties, if that's your thing.
First of all, does ABM work? YES!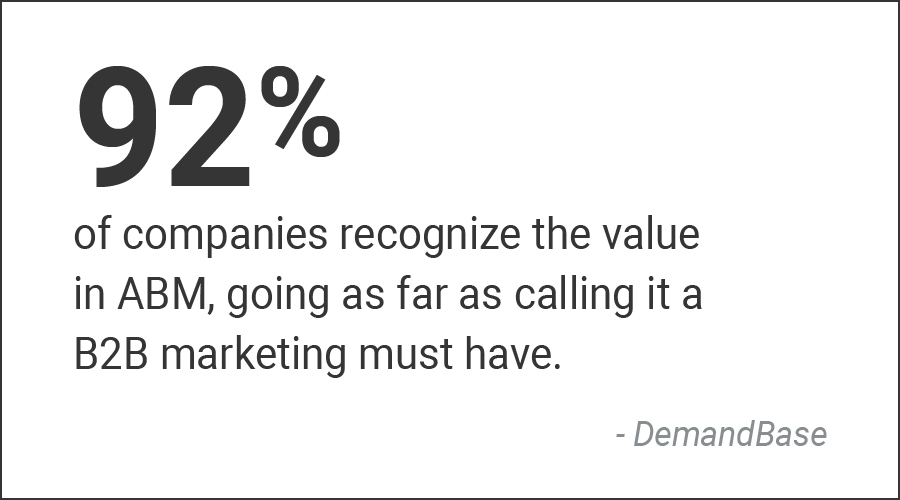 Want a printable copy of these statistics to show your coworkers? Get one here!
Does ABM improve marketing and sales collaboration? YES!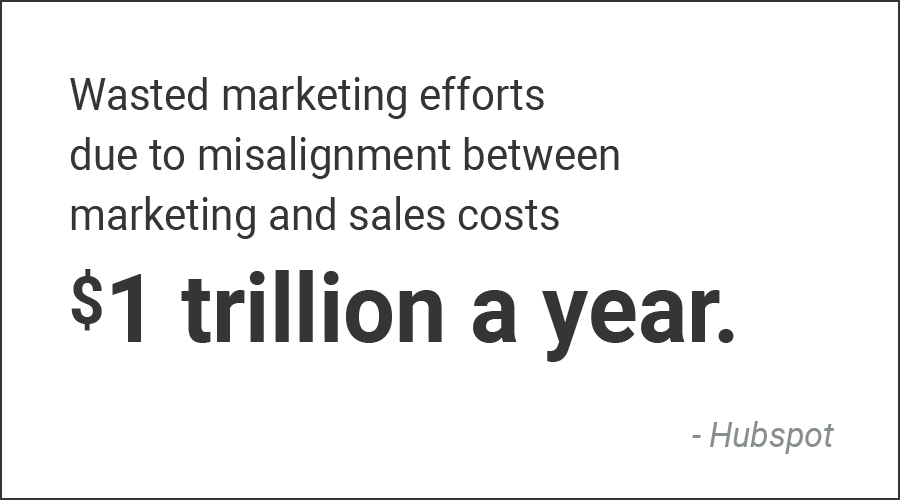 Interested in leveraging ID's proven, real world account based framework at your company? Reach out to us!
Are your peers adopting ABM? YES!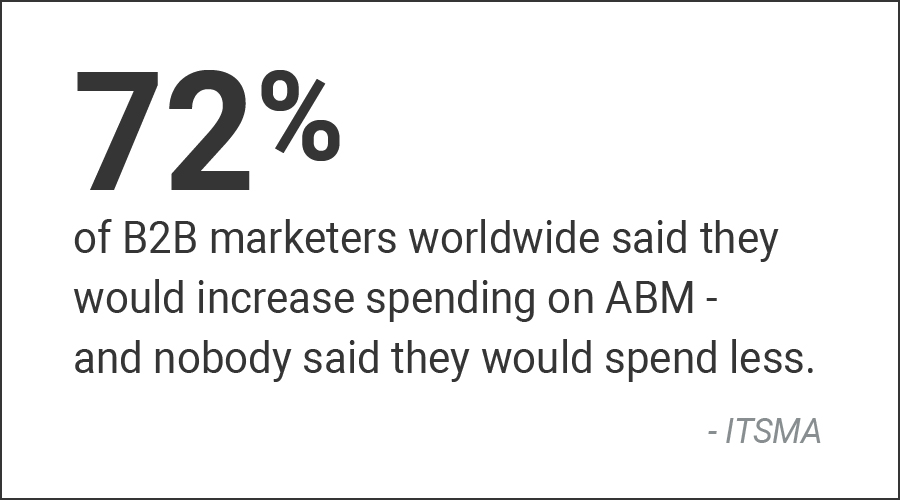 Want a printable copy of these statistics to help prove your ABM case? Click here.
Use these stats to explain the power of ABM inside your company. And if you need a trusted, expert partner to help accelerate your ABM program, reach out to us! We can help you prepare, plan, pilot, and scale your ABM program.