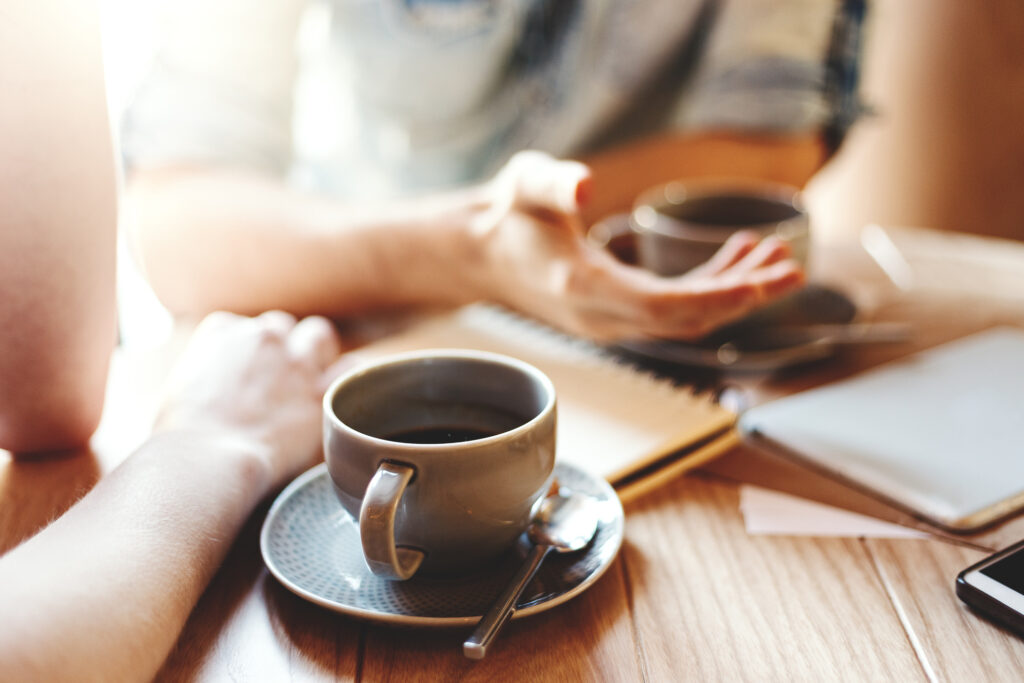 I frequently get asked by CMOs, CRO's, VPs of Marketing to help them think through the right approach to use when they are:
Entering a new role at a new company,
Planning for the upcoming fiscal year at their current company, or
Experiencing a major shift in the business that's big enough to justify a reset — such as a major acquisition, a global pandemic, etc.
Over the past decade of doing these consults with hundreds of revenue leaders across lots of different use cases you learn a thing or two (read: different industries, company sizes, different go to market strategies, varying levels of organizational revenue maturity, various growth goals, and various budget levels).

Patterns start to emerge.
These things are sometimes called "best practices." I think of them as "advice I'd give my best friend if they were in a reset situation." So here are the steps I'd follow if I were in your shoes — in this order:
Advice I'd give my best friend (who is a CMO, CRO, or VP in a reset situation)
#1 Goals: Get clear about the org's revenue and pipeline goals, and KPI's for the next 12+ months. We strongly recommend goals and KPIs be: 1) documented 2) quantifiable/numeric 3) validated and prioritized with and by the CEO 4) shared across the executive revenue team, 5) supported by data and what is realistic/possible.
#2 Current State: I'll assume you've probably already read the "What to do in the first 30-60-90 days" leadership books. My advice here is to do a quick-but-thorough review of the entire end-to-end revenue program, including all major elements and players. There is A LOT to discover/learn. But don't delay — you'll never have more leeway to poke, prod and ask "dumb questions" (that aren't dumb). Do it now and here.
We can help here: ID's growth framework is a fantastic tool for quickly but thoroughly assessing your end-to-end program. ID offers entire program assessment + insights + recommendations (we call them A.I.R.'s) — as well as more targeted A.I.R.'s for tech stack, media, website, content/creative, and reporting/analytics. These are fast and affordable ways to quickly "get a read" on current state. An external party who isn't "the new boss" but who also DOES THIS every day, all day can sometimes uncover things you can't uncover.
#3 Vision: Lay out your vision for the org's end-to-end growth program for 12+ months from now. What should it look like in terms of GTM strategy, demand creation strategy mix (1:Many, 1:Few, 1:1 — tied to segments, etc), integrated campaigns and programs, and supporting infrastructure, operations, tactics/capabilities? Over time, you'll evolve this from your vision to the company's vision. But start with what you see and believe, That's why they hired YOU.
Tip: Make sure this matches and can support the org's revenue growth goals and evolving GTM strategy. We can help here: ID's growth planning workshop is a great way to quickly connect goals, vision and priorities.
This also is a great way to kickstart/accelerate cross-functional alignment within the executive revenue team — to do this workshop together with ID facilitating.
#4 Road Map Phases: What could/should the high level road map that takes you from your current state to that vision look like in terms of phases, critical goals achieved/milestones, and timing?
We can help here: ID's growth framework is a useful tool to use in developing and organizing your road map. We develop revenue program road maps all the time — they take the framework and make it highly relevant to your organization. These become powerful tools for aligning, leading, executive readouts, and for change management.
#5 Budget: What is the existing, total budget — all in? (for staff, agencies, contractors/freelancers, media, technology, events / field marketing / trade shows, sales enablement, meetings, travel, etc.) What is the CEO/CFO POV regarding proper Marketing investment? Is there a disconnect between goals and budget? Where, how? What is the org's appetite for reallocation — because you will likely want/need to do that. What is the org's appetite for investing MORE? Under what circumstances? How/when?
#6 Marketing Org & Resourcing Model: What is the correct resourcing model to support success and business continuity for that road map at each phase? What can/should be done in-house and what can/should be done by partners — by phase, workstream, capability? How does this work together with your budget and your road map?
We can help here: ID develops program- and campaign-level ROI models and business cases that connect budget/spend to pipeline, revenue and customer impact. These can be useful for any/all major investments, and also for NEW investments or approaches — to show yourself and your organization how and why resources, budget and time (yes, time is a resource too) will pay off and transform the organization toward the vision.
#7 Work Streams: What are the work streams that run horizontally across that transformation road map? This could be organized by capabilities/tactic type such as: integrated strategy, creative/content, media, web, revenue operations (tech, data, analytics, process), SDR/sales enablement, etc. But I increasingly believe it's useful to organize your work streams by "layer" or "component" of your end-to-end, integrated revenue program:
GTM strategy:

Voice of customer / discovery / insights
Audience definition, ICP, TAL, personas, needs<>offerings mapping
Value props, messaging, positioning,
Cross-functional alignment and orchestration
Budget realities – base budget, and "earn it / prove it budget"

Integrated Campaigns:

Acquisition campaigns: 1:Many Demand Gen, 1:Few Account Based, 1:1 Account Based
Retention campaigns: 1:Many Demand Gen, 1:Few Account Based, 1:1 Account Based
Expansion campaigns: 1:Many Demand Gen, 1:Few Account Based, 1:1 Account Based

Supporting Infrastructure: creative/content, media, web, revenue operations (tech, data, analytics, process), SDR/sales enablement, etc.
#8 Execution Priorities: Given the above, what are the key priorities for THIS phase and the NEXT phase? A phase should/could probably be a quarter or perhaps a half of a year. That's short enough to be granular and specific, and long enough to get significant things done. What kind of project management, documentation and tracking rigor is required*? 
This Quarter:

This will be specific to your use case
This will be specific to your use case

Next Quarter:

This will be specific to your use case
This will be specific to your use case

*Trust me, it's required. That kind of rigor isn't sexy, but the LACK of it is a foundational reason why programs fail and revenue executives "leave to pursue other opportunities."
#9 Review cadence for priorities, alignment, and performance: I recommend that YOU volunteer to lead the effort to do priority, alignment and revenue program health/performance check-ins with all executives on the revenue team (head of marketing, sales, product, customer success) monthly. Add CEO and CFO to your quarterly reviews. Insist on a single source of truth for all key metrics (remember goals and KPIs from step 1?). Competing versions of the truth are unacceptable and one of the top symptoms of a dysfunctional revenue team (that's another blog article: the Top 5 Dysfunctions of a Revenue Team). Be sure to run these meetings with authenticity, candidness, and true teamwork toward shared goals top of mind at all times. And be sure to celebrate every win — from across the team! Revenue growth is hard work — we need to appreciate our successes, and all of the hard work our teams put in every day.
OK. That's my advice for CMOs, CROs and VPs who are in a RESET SITUATION. I hope it's helpful to you! Good luck and Godspeed.

Reach out if you're in a similar situation and would benefit from talking shop about these kinds of topics. We love this stuff — it's what we do.
Also, what did I miss? What would you add?
Let's talk shop.
If you want to keep this conversation going, we encourage you to schedule a consult with an ID growth expert. You can use the time to get a deep dive walk through one of our case studies, discuss your revenue goals, learn the strategies marketing leaders are executing to protect and grow revenue, or talk about an ID growth planning workshop for your team.
Read more from ID.