Recently, I was invited to attend Digital Summit Denver 2015. Also in attendance were marketing professionals from all over the world. CEOs, CMOs, designers, developers, and many more gathered to hear the latest and greatest ideas from today's digital marketing thinkers. Many marketing topics were covered, and even more marketing statistics were introduced throughout the two-day conference. Through all the presentations, there were four themes that consistently stood out to me.
1. Mobility and Responsive Design
This is an area that has been getting more attention every day. Being mobile-first is key to any digital marketing campaign; this isn't anything new. What is new is paying attention to the context in which the content is being consumed. Being mobile-friendly doesn't just mean you are designing and developing websites or emails to look pretty on all browsers and devices; you must also consider the context and environment of the reader. Where, physically, is the person reading the message? If they are viewing your message on their phone, they must be moving. How much attention is your mobile messaging really getting?
To combat this new mobile-engulfed world, be ready for your email recipient to spend less than 10 seconds looking at your email, and be ready for that whitepaper to be skimmed. How do you make your customer feel important enough and valued enough to take time out of their busy day to read your email? How do you accomplish grabbing enough of their attention so they consume your content?
2. Glanceable Content
The idea here is to capture your reader's attention, and engage their mind quickly. You see it often in infographics and ads–there, the content attracts your eyes and is quickly digestible. This idea of "snackable content" is a must when you have little real estate to work with, such as on a mobile device.
It is also ideal for people who are on the go, like marketers, doctors, and lawyers, who don't have the time to sit down and read a 12-page article. Slice that article up into bite-sized bits of content, and you will better nurture, and thus better reach, your target audience.
A similar topic that was discussed by Jeremy Duimstra is the idea of designing "little elements of delight." These are little pieces of content (similar to snackable content) that are high in value, but take little real estate in the overall design. An example would be when a hamburger nav button slickly transforms into a close button. (example below, or check out the demo). Another example is when you hover over an image element and it spins around to show you content. This stuff is pretty cool! It's a little something that makes the user happy, even if for a micro-moment.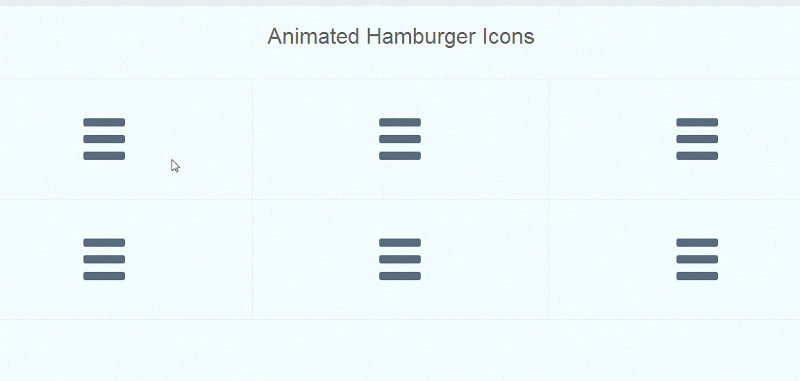 3. A VIP-like Experience
One of the most common topics I noticed at this year's Digital Summit was the idea of giving your customers a VIP experience, or as Rohit Bhargava calls it in his book, Non Obvious, "Everyday Stardom". Offering a VIP experience to your customers can take the form of email personalization, landing page personalization, dynamic content, being mobile-friendly, and always giving them content that is applicable and valuable to them. But how do you accomplish all of this?
One easy way to start is by never writing "Dear Customer" again. This instantly shows the reader how little you know about them, and could make them feel unimportant. By personalizing messages and/or using conversational language, you have already gotten your foot in the door. By going the extra mile and using data like location or weather, you can increase your click-through-rate tremendously.
4. Journey Mapping
A visual representation of a customer's journey through a campaign using real asset thumbnails is a great way to get your whole team on the same page and is an easy way to see what your customer will be experiencing.Remember, this is not a funnel, this is a map. It seems to be an extremely common trend among enterprise-class businesses, and I think it is applicable all the way down to small to medium-sized businesses.
Another thing to remember is that every customer's journey is different. You should map out a customer journey for each demo, title, or other segment you are using. A decision maker's journey is going to be different from a researcher's journey. To make sure you understand your customers and their experiences, begin with taking a step back, and look at the whole picture from an individual customer's perspective. Then, pivot and look at the journey through another user's eyes.
Interested in the customer experience and how to make your marketing as user-friendly as possible? Give us a shout, and we'll have a quick conversation, filled with snackable content.