Crawl – Walk – Run (Usually)
Whenever I speak with a company new to demand gen and content marketing, that's what I preach: crawl – walk – run. Start slow and incrementally increase speed and complexity, guided by experience and metrics. "This isn't a sprint. It's a marathon."
True enough. But we all know that eventually (and sometimes for reasons outside of our control) speed matters. There are times when we simply must produce more revenue, faster.
What role can Marketing play in increasing pipeline velocity?
Marketing has never had more tools at its disposal to source and influence revenue. This includes the ability to affect the velocity at which revenue is delivered. Quite simply, today's marketers must focus on cycle time. Paying attention to cycle time and pipeline velocity can have a huge impact on sales. And it's yet another way that marketers can become heroes in the new age of revenue delivery.
Here are 5 tips that smart marketers use to speed up their revenue engines: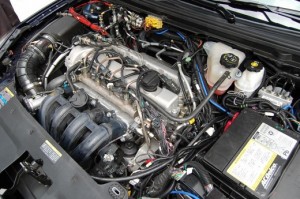 1. Map the quickest path through the Revenue Funnel
By identifying the most effective path through your revenue funnel, you can best steer prospects in the direction that leads to a faster sale. Which pieces of content lead to conversions? What lead gen sources produce the quickest moving prospects? Mapping these "fast paths" through the funnel helps you know when and where to deploy marketing and sales resources.
2. Deploy Content that specifically aims to overcome the top objections you face in the sales process.
What are the top 5 proof points that you know you'll have to cover in the sales process? Be prepared to have these proof points ready. A solid white paper or case study can go a long way to overcoming the objections you know will come up. Enable sales with these tools and track the consumption by your close-to-closed prospects.
3. Monitor the gross numbers of prospects in each stage of the Revenue Funnel and the conversion rates of the each prospect in the buying process.
Most marketers are familiar with the Sirius waterfall funnel metrics (you are familiar with that, right?) The power of this tool is in its predictive nature. By modeling the gross number of prospects in each stage and the likely conversion metrics, your forecast should be crystal clear. From there, as a quarter closes, you should be able to focus your marketing and sales activities on the funnel real estate that'll create the best payoff.
4. Create segments within prospect segments so that you can identify which leads are most likely to move quickly.
Any leading marketing automation tool will allow you to create different segments of your database of prospects and leads. Net-Results is particularly architected for this type of segmenting. As a year or quarter close approaches, a "Prospects Most Likely To Close This Quarter" segment is a must have. Last minute offers, high impact content, or sales exec intervention can all be used to pull these highly (highly!) closable prospects.
5. Identify your most influential pieces of content.
If you're deploying a robust content marketing strategy, you'll likely have a growing library of content elements. Case studies, tip sheets, white papers, on-demand videos and webinars, and even blogs entries are all content levers you can pull to affect a lead's likelihood to close. As your content library grows over time, it's critical to understand the utility of each piece. Throwing your entire content inventory on a prospect often just creates noise and confusion. What are your high-impact items? These high value / high impact content elements should stand out and be deployed when the prospect is ready to be closed.
By deploying these 5 tips for faster revenue, marketers can accelerate the velocity of their company's opportunity pipeline.
C'mon! Hit the gas pedal on your revenue engine! Contact us today to learn how to get that hero badge in no time.