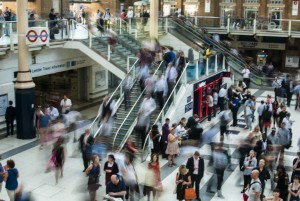 Let's start this off with a movie trailer voiceover:
"In a world drowning in data, one millennial is taking a stand against meaningless content. No capabilities slides in webinar's clothing. No infographics without info. No mercy!"
I'd watch it.
B2B content marketing is facing both a quality and quantity content crisis. TrackMaven reports content output increased by 35% while engagement decreased by 17% over the past year. Doing more with less has led to hastily-Prezi'd sales decks being lofted into the digital space, labeled as content with zero thought behind how it will stand out in a sea of similar pieces. Then, heads are scratched when engagement metrics come up goose eggs.
Think about the lengths traditional sales tactics used to go to court a lead. Drug reps used to take doctors on cruises. Media buyers wouldn't talk to a vendor until they were comfortably ensconced in an NBA box suite with Macallan and a fistful of caviar. Shoot, you couldn't get people to a trade show without booking Rick Springfield for the closing concert.
So why do we think people will give us their precious contact information for a PDF of reheated product features? People know their personal and work contact information is a form of currency. They are not giving it away; they are buying things with it. Why should they BUY an advertisement from you?
There are a few good reasons, and they all rely on creating content with legitimate value. Prospects need to think this content will make them smarter, cooler, happier, or more successful before filling out a form. And don't count out cooler and happier as motivators for business targets. Turns out, even though they are B's instead of C's, they are still humanoids with egos and senses of humor.
Here are three types of B2B content I will actually fill out a form to receive:
1. Something I can't get anywhere else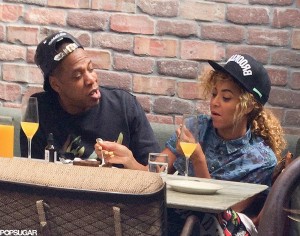 Why should I pay for your list of the best restaurants in New York? There are literally hundreds of thousands of pieces of content covering this topic. But what if it was an exclusive article written by Jay Z? I'd fill the form to find out where Hova brunches.
Some more realistic examples for B2B content include:
Independent industry research – Content departments can team up with research firms to produce reports on industry trends, emerging markets, or impending government regulations. Yes, it is time consuming, yes it is expensive and yes, it's very, very valuable. Bonus: your site will get hundreds of quality backlinks citing the research.
Industry expert interviews – Sometimes it's less about what's said than who says it. If Magic Johnson is discussing his March Madness bracket picks, I will cross any gate you put in front of that podcast.
Beautiful graphic representations of relevant data – You don't always have to create the research, but if you're the one to turn it into digestible, sharable visual elements, you've created something very valuable in a complex industry.
2. Something I need NOW, or something I want FIRST

A major story just broke, and I need to have an informed perspective on it for my morning meeting. I will "pay" for that information.
This is where content planning and execution plans benefit from flexibility. You absolutely want to have a solid plan to ensure all strategic objectives are met, but consider building in some wiggle room for topical content. A perspective from an expert right after an industry bomb is incredibly valuable. Being first to market may mean a less polished piece, but no one is missing the motion graphics if the president of your company has something insightful and relevant to say about a major acquisition. This is also where it's crucial to have templates for different content formats, so when an amazing content opportunity presents itself, you can simply plug and play.
Technology, retail, and media verticals are packed with early adopters. If you can give them something first, it's inherently more valuable. An interesting idea to test: downloads are infinite and free. But what if they weren't? What if you practiced the time-honored sales technique of a limited release? This information is so hot and new we don't want to saturate the market with it. After 100 downloads, we're shutting it down. Might light a bit of fire under the collective's asses.
3. Something I can share to further my personal brand and professional goals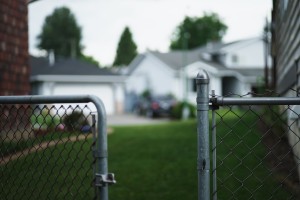 Our mindset in sharing anything, from a vacation photo to a trade journal article is, "Here's me. This represents a piece of who I am and what I care about." Give me something that helps establish myself as a thought leader in my industry, and I will find it valuable. Basically, help me look smart and you can have my work email for dayzzzzz.

There are plenty of marketers screaming, "Burn down the gates!" and calling for programs with zero gated content. It's certainly possible to still prove ROI without content gates, but you had better have cross-channel attribution and data append models on lock first.

An interesting compromise is to allow ungated access to pieces, but require a form fill for sharing. Once you've gone through the interactive steps to create a sweet custom graphic of you as a Packaging Designer Ninja, don't you want to share that on your social channels? An Ion Interactive study tested a gated whitepaper versus an ungated one that requested an email at the end if the user wanted to download or share the PDF. The "back-gated" piece converted at 20.4% while the "front-gated" version converted at 14.9%. Just sayin'.

Exclusivity, timeliness, and utility are all ways you can provide legitimate value in B2B content, enough that people will pay for it with their contact information. Want to uplevel? Follow Chipotle's lead and get people to pay actual money for your advertising. The burrito giant created a beautiful animated video featuring Willie Nelson covering Coldplay's "Back to the Start." The video has 9,268,021 views on YouTube and 25,000 downloads on iTunes for 99 cents. That's the master's level, but let's start by committing to QC'ing our content efforts with one crucial question: "Does anyone actually want to read this?"

Did you not actually want to read this article? Tell me about it @LuciaJoanne. Concerned about your content engagement and conversion rates and want to optimize them as much as possible? Contact us here at Intelligent Demand, and we'll get all up in your content.