These days, it seems like everyone who is anyone in the modern marketing world is talking about Account Based Marketing (ABM). But there's a big difference between "talking about ABM" and "doing ABM."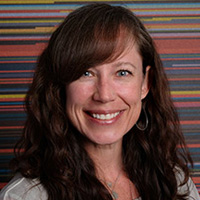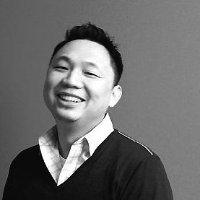 We've been living and breathing ABM for a while now, and we've made some friends along the way: Tony Yang, VP of Marketing at Conversion Logic; and Jessica Fewless, VP of ABM Strategy and Field & Channel Marketing at Demandbase. We put them in the hot seat and asked them some of the most common ABM questions we hear every day.
The number one reason ABM pilots fail is lack of Sales and Marketing alignment.
ID: Why do ABM pilots fail?
Jessica: The number one reason ABM pilots fail is lack of Sales and Marketing alignment. Sales and Marketing must work together to develop a target account list. For years, marketers focused on volume. That way of thinking doesn't work in the ABM world, where quality ranks higher than quantity. To succeed in ABM, you must ask, "How can we share account intelligence with our Sales team, so they know who is most likely to buy?" instead of "Someone downloaded a white paper, call them!" When you do this, Sales doesn't have to pick through the junk, and they start to see better conversion rates and higher quality leads.
ID: How do I build synergy between my internal teams to encourage a cohesive approach toward ABM?
Tony: ABE–Account Based Everything! An effective ABM approach begins and ends with internal team collaboration. Your Marketing team may be the champion or the one who spearheads the initiative, but you must have buy-in from other internal teams to achieve true success, especially Sales. When all teams are focused on solving problems for your target accounts, alignment comes naturally. Remember, ABM involves the entire customer lifecycle, which includes the first purchase, cross-sells, upsells, and repeated purchases. This means your Customer Success team needs to be a part of the strategy. And your Product teams also need a seat at the ABM table so they can continue to align products to market needs. The goal is to build engagement and have a great customer experience, not to generate leads.
ID: Say I'm a modern marketer who wants to move from lead-centric to account-centric marketing. What's the first thing I should do?
Tony: There are many considerations to help you decide if ABM is right for your organization. The first thing is to get internal buy in, with all the teams and key leadership on board. That starts with education on ABM: It's not a campaign, it's not buying tools, it's understanding goals and strategies to engage with target accounts.
As part of developing that strategy, look at the length of your typical sales cycle, your average sale price, and your customers–individuals and/or a buying group. Know that it's rare for companies to sell only to named accounts. Many B2B Marketers take a hybrid approach. They focus their efforts on target accounts, and they sell to companies that aren't on the named account list. These organizations have an ABM strategy that works in tandem with a strong demand generation program.
ID: What is "Intent Data," and what does it have to do with ABM?

Tony: Intent data is a type of data that is captured across the web that signals interest in certain topics. These topics may be pertinent to any company looking to sell related solutions on that topic. It can be a powerful way to join conversations that are already happening within your target audience, and also potentially identify opportunities that are not already on your radar. I always hear from Sales, "I wish we had been included in that proposal!" Intent signals are one way to know when target accounts are researching a change, which is incredibly useful in getting there early.
Research does not equal buying intent.
ID: How do I discover multiple Demand Units in each of my target accounts?
Jessica: It's tough, given the constraints of today's technology. The larger the organization, the larger the problem. Focus on the account level, then you start to learn more about where people fall. It's not automated…yet. It still relies on how Marketing and Sales interact. It's not just one-to-one or one-to-many ABM models. Instead, we need to look at it as a continuum.
There are some accounts with multiple Demand Units, but they make up a small percentage, and you can attack those individually. You can do a lot more at the meat of the curve. Your solution doesn't change for different sub-accounts, but if you're approaching them as an individual organization, you're ahead of the game. Then once you're in there, you can start to get more targeted within the larger organization.
Having ABM technology does not mean you're doing ABM.
ID: Can I simply rely on technology to do the ABM heavy lifting?
Tony: Having ABM technology does not mean you're doing ABM. You still need a strategic plan of attack to create a successful ABM program. Technology is a means to an end. A comprehensive ABM plan involves account strategies for engaging the right people within the target accounts. It's about driving value for those key decision-makers throughout the customer lifecycle, up to Closed/Won and beyond. As an example, there are predictive tools that help identify the right people in target accounts, as well as marketing campaign technologies that help you engage across many channels from display ads to direct mail.
ID: What are the ABM-reporting must-haves?
Jessica: Set benchmarks up front. Know the conversion metric of MQLs to pipeline. Look at those rates, and publish them so the entire Marketing team can reference internally, apart from Sales. To understand your marketing mix better, use a dashboard that shows the impacts each area makes. Bare minimum, your dashboard must have these metrics:
Account list engagement
Website engagement
Number of contacts
Cost per opportunity
Number of inquiries that came from target accounts
Finally, Sales and Marketing must look at pipeline and revenue metrics instead of quantitative metrics. Stop relying on Click-Through-Rates (CTRs) and booth visits to fill your revenue pipeline. For this to work, everyone must be ok with the number of leads going down. Marketing needs to take ownership over conversion rates, deal sizes, and funnel velocity. That should be the ultimate measure.
Stop relying on Click-Through-Rates (CTRs) and booth visits to fill your revenue pipeline.
Do you have more account based revenue questions? Put us in the hot seat, and let's talk about what ID can do for your organization.
Want to know how more industry experts tackle these account based questions?
Check out some of our Revenue Leaders interviews:
Randy Frisch, CMO at Uberflip
Sangram Vajre, Chief Evangelist & Co-Founder at Terminus
Justin Keller, VP of Marketing at Sigstr