B2B Lead Gen Tip #3: Don't Expect a Silver Bullet

Once you have your definitions, internal processes, value proposition, and messaging tuned, it's time to start adding more fuel to your B2B lead generation fire.
We need to get more eyeballs on your profile in order to find those just-right prospects to plug into the funnel. When it comes to attracting more looks via either inbound strategies (SEO, PPC, social media, blog) or outbound campaigns (advertising, emails, events, sales calls), the secret is that there is no secret.  Sorry to burst your bubble, but it's true.  No one has the magic answer for you.  Not even us!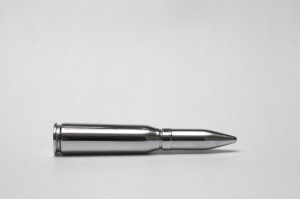 In the early stages of your B2B lead generation efforts, you will likely have a lot of questions (which is normal): Should we utilize SEO, SEM, PPC, Content Marketing, Tradeshows, Social Media, Database Marketing, or other techniques? The answer is "Test and see if it proves itself." Aim to acquire traffic from multiple channels and sources that pertain to your target prospect. A diversification of sources means you aren't reliant on one for all of your traffic (hint: that's risky).
Be suspicious of anyone who claims to have found the "silver bullet" for generating traffic and leads for your business. Set your expectations for incremental improvement, lead by careful experimentation and results data. Track your results (by channel/source), re-allocate more resources to the winners, and you'll be generating plenty of early leads for the top of your funnel in a short time.