Increasingly educated and empowered customers are able to solve their own problems. The emerging skill is finding problems they don't know they have.
Daniel H. Pink, NY Times bestselling author and host of National Geographic's Crowd Control, delivered an insightful and engaging keynote at Oracle's #MME15 last week. Daniel's message was jam-packed with human psychology data that proves what modern marketers have known for years: It's a whole new ball game.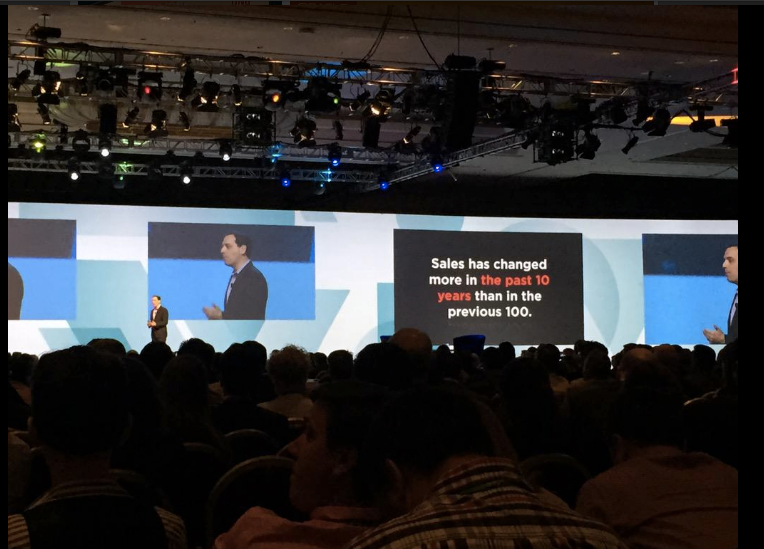 Daniel detailed the dramatic shift in information, access, and leverage from the "all-knowing" salesperson to the ambitious customer. They are self-directed and awash in options to solve their problems – insource, outsource, acquire, partner, or a combination.

Sales and marketing efforts are more relevant now than ever, but "selling" has changed forever.
Here's a great quote:
"The research shows pretty clearly that the most effective pitches don't try to convert people; they try to bring them into a conversation, bring them in as a co-creator." – Daniel Pink, Profit
So, given the modern customer's ability to self-correct known issues, how can sales and marketing continue to drive measurable value and revenue growth? By finding and anticipating upcoming challenges and opportunities.
The driving force behind Oracle's Data Management Platform and the emerging power of their ID Graph is effective customer conversations. Leveraging the BlueKai big data identification technology across devices, the Oracle Marketing Cloud knits together a tapestry of opportunities for marketing teams, allowing them to "connect identities across disparate marketing channels to one customer."1 By using ID Graph, marketing teams can now orchestrate "relevant, personalized experiences"1 for individuals across multiple channels, allowing for a truly integrated marketing experience.