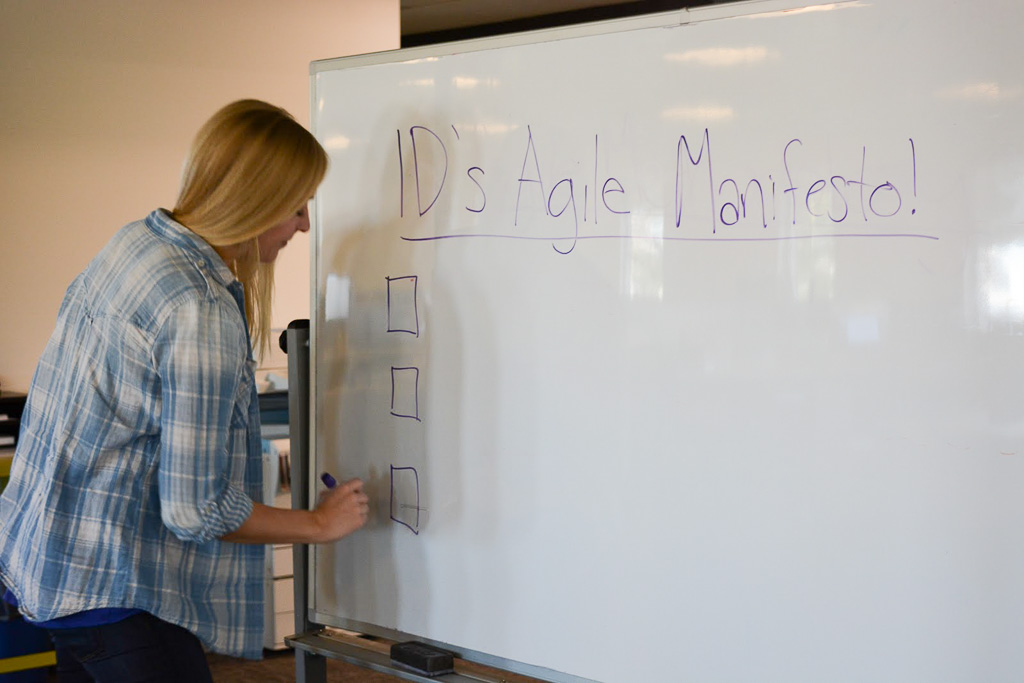 As the leader of our Account Operations department, I'm always looking for ways to optimize our internal processes and become even more efficient. That said, when I was asked by our CEO recently if I wanted to send our project managers to Scrum Master training, my answer was no. Why on earth would I turn that down? Well, I turned it down because I'm not interested having our team learn a specific set of steps in order to "do agile." Instead, I want our team to actually be agile – and that's an important distinction.
There are countless companies who have implemented specific agile practices like daily scrum meetings or a convoluted version of weekly sprints just to be able to say they "do agile," but the truth is that they have missed the point entirely and may not be getting much real benefit from those practices. If we look back to the root intentions of agile methodologies, they are to align projects with business needs, to respond to change, and to be customer-focused. What companies really need more than training in scrum or Kanban is a cultural mindset shift and some key guiding principles.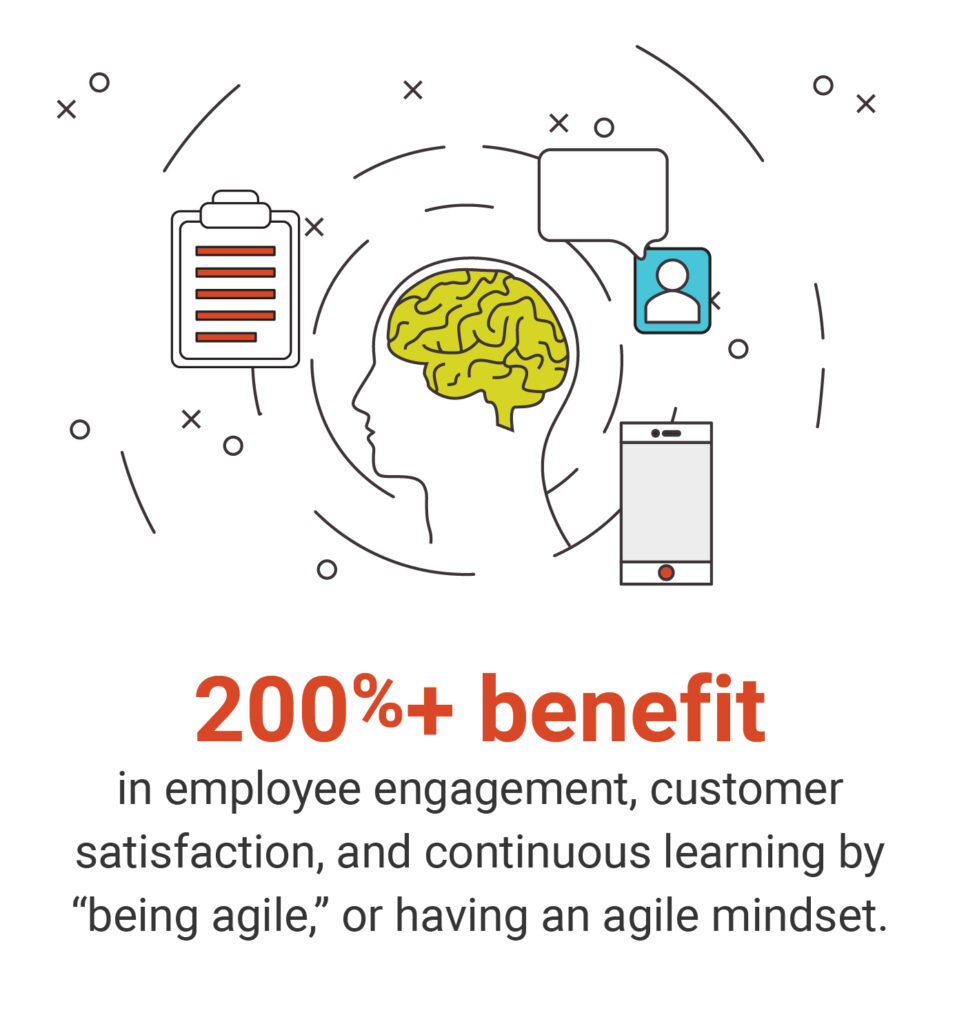 According to Jim Ewel, agile consultant and author of the Agile Marketing Blog, companies can get a 20% benefit in improved visibility, communication, and productivity by "doing agile" in the form of Kanban boards, daily scrums, or sprints. However, even more impressively, they can get a 200%+ benefit in employee engagement, customer satisfaction, and continuous learning by "being agile," or having an agile mindset.
At ID, we used the Agile Marketing Manifesto (which was adapted from the original Agile Manifesto to be applicable to marketing, not just software development) as a starting point, and adjusted it to make sense for our business. We wanted to keep it as straightforward as possible, so we cut things out that we didn't need and combined things that felt redundant. Ultimately, we established the following three guiding values:

Individuals, interactions, and customer focused collaboration

over processes, silos, and hierarchy.

Collaboration that is focused on client needs produces better marketing than departmental turf wars, adherence to hierarchical decision making, or allowing the process or tools drive the solution.

Responding to change over following a plan. Don't think of change as something to be avoided. Priorities can shift and new ideas can be added, as long as they serve the goals of the project (which must be made clear up front!).
Adaptive and iterative, validated learning campaigns over big-bang campaigns based on opinions and conventions. Establish a process of validating learning through an implement-measure-learn feedback loop rather than static prediction. Favor many small experiments over a few large bets.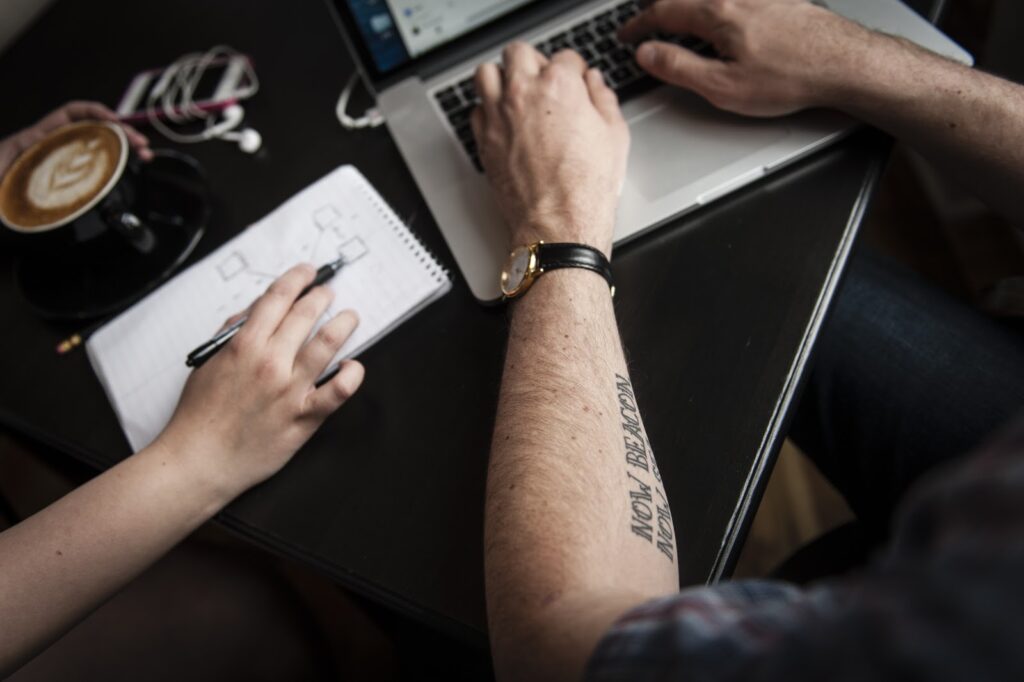 These simple and easy to remember values are used to guide our decisions. This approach allows us to be truly flexible and customer-focused in our solutions, rather than dictating a set of steps we have to follow in order to "do agile the right way." If we realize that one of our standard processes doesn't serve these principles, then we change the process!
We encourage you to take a similar approach to instilling the most important agile values into your organization.
Let's talk shop.
If you're looking to help your company better align solutions with business needs, respond to change, or improve efficiencies, reach out to Intelligent Demand. We love helping our clients become more agile!