Why your organization isn't producing more
As Paul Meyer, a pioneer of the self-improvement industry, once said, "Productivity is never an accident. It is always the result of a commitment to excellence, intelligent planning, and focused effort."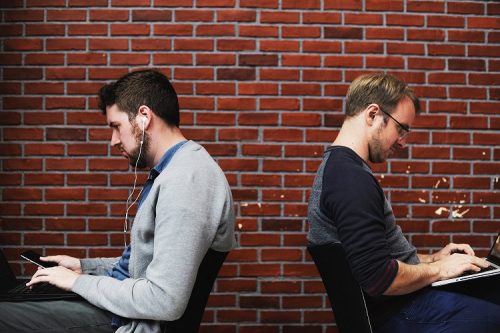 Many organizations struggle with the idea of productivity. Why isn't my team producing as much as I think it should? Our people just need to become more efficient workers, right? Where exactly does that commitment to excellence, intelligent planning, and focused effort come into play?
Leaders often ask why their teams aren't producing as much as they expect, and they often turn to organization and productivity training for individuals to address the problem. But the truth is, when an organization isn't as productive as it could be, it is most likely an organizational problem, not the fault of the individuals.
The good news? If you start addressing this topic at the organizational level, you have the potential to produce exponentially more than you are today, and exponentially more than your competitors.
The book Time, Talent, Energy:Overcome Organizational Drag and Unleash Your Team's Productive Power by Michael C. Mankins and Eric Garton covers three key areas that organizations should address to unleash their full productive power, and I've summarized them below. Intelligent Demand has implemented these ideas ourselves, and we have seen the benefits firsthand.
1) Treat time like a scarce resource
Does your organization think about and manage time as though it is a limited resource like money? If not, it's time to bring in some discipline. The average company loses about 20% of their productivity to unnecessary meetings, email communications, processes, and procedures. Here are a few ways you can reign all of this in:
Set priorities and establish clear authority for time investment decisions.

Run meetings that work. This might seem like the most daunting task on this list. How do you accomplish this?

Only have meetings when they are necessary.

Have an agenda.

Default to 25 minutes instead of 50.

Spell out the purpose and people's roles.

Manage the invite list.

Start on time and end early if you're done! Trust us – people love having even just a few extra minutes back to work on other things.

Implement an e-communications protocol and then call each other out when someone is included on an email who shouldn't be, or if an unnecessary email is sent.

Simplify your operating model. Clarify accountabilities and decision rights and reduce the number of people needed to make a decision.
2) Find and develop the difference makers
For transactional or repetitive tasks, the productivity gap between the best and the rest is about 3 to 5 times. The gap is significantly larger for specialized or creative thinking skills. So finding your All Stars, developing them, and deploying them in the most effective way will have a major impact on productivity!
Align your investments in human capital with your business strategy. Based on your business model, where is it critical to have A-level players?

Understand the specific behavioral traits that make someone successful at your company and figure out how to screen for them during your interview process.

Use coaching to help make difference makers even more effective.

Create and deploy all star teams for your mission-critical initiatives. Don't create teams just based on availability or a mix of talent.
3) Be inspiring
The single most powerful productivity factor is inspiration. Inspired employees are more than twice as productive as satisfied employees, so you should be aiming to inspire as many employees as possible. Inspired employees have an attachment to the people they work with, the company's purpose, AND the content of the work itself. Knowing that, here's what you can do to inspire as many as possible:
Develop and implement a humane philosophy. Set out to make a difference. Presume trust. Empower teams.

Balance employee autonomy with organizational needs like accountability and consistency.

Develop leaders who deliver results and inspire. Invest in inspirational leadership development.

Build a winning culture. Establish a meaningful purpose that translates to individual roles and missions. Establish values and beliefs, and bring your purpose and values to life through the way work is done.
Attack productivity from these three angles and you will multiply the productive power at your company!
Wondering why your team isn't as productive as they could be? Looking to run projects smoother and more efficiently? We love helping our clients become more productive, so let us know if you have any questions about implementing these ideas at your organization. Reach out to Intelligent Demand — we can discuss workflows, time management, and process over a cup of coffee or beer.
Source: Mankins, M. C., & Garton, E. (2017). Time, talent, energy: overcome organizational drag and unleash your teams productive power. Boston, MA: Harvard Business Review Press.