They say the desert surrounding Las Vegas is riddled with holes. If that's true, the M Resort—where 2016's Intelligent Content Conference (ICC) was hosted—is likely sitting on top of some of the greatest minds the mafia's ever produced.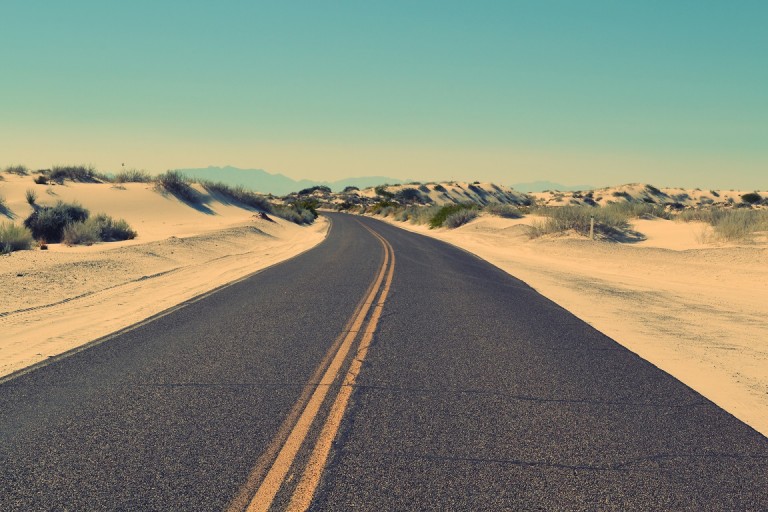 At any rate, it was an ideal setting to talk about automating and scaling your organization's content production.
And talk we did. For those of you who are thinking ICC is yet another Content Marketing World conference, replete with sessions entitled, "Why the buyers' journey isn't a myth," you're woefully mistaken. ICC is to a Content Marketing World conference what The Big Bang Theory is to the actual Big Bang theory.
Conference presenters weren't debating the merits of omnichannel campaigns. They were talking about how technology platforms can not only enable the omnichannel experience, but serve persona-based content along the journey in real time.
"But, Theo," you say. "Our company is nowhere near ready to produce that kind of targeted content, and deliver it at that scale."
The truth is, many companies aren't there yet. In fact, most of the participants I spoke to told me that the tactics presented at this year's ICC were really interesting, but in terms of what they could execute at their organization, they were at least a few years out.
While tactical, I think many of the sessions at ICC were intended for two very different audiences:
The forward-thinking company that hopes to upgrade their content production sees a snapshot of where the industry is heading and a better understanding of where they sit.
The advanced organization that's trying to make their content production efforts more efficient gets some tips on how to do so.
And among these two groups, there's me, on day one, tweeting sarcastically in front of a panel of Martech product folks (Lizzie Catalano—who does like a thousand things at ID, one of which is manage our social media—informed me that once Intelligent Demand began retweeting from my feed, we lost 13 followers. And that's why I don't manage our social feed).
But within the first few minutes of my first session, a remarkable thing happened. Greg Marlin—CEO of Marketing.AI, one of the newer breeds of CMS platforms seeking to enable modern, measurable, persona-based, omnichannel content creation and publishing—said something that immediately snapped my head up, and put me at full attention.
"I don't think Agile is a good fit for content marketing," said Marlin. "It's a straightjacket."
Oh, so we're going to have a real conversation, are we? I'm going to have to pay attention this time. The rest of the conference was filled with authentic and challenging gems like that.
James Barnes, Senior Content Strategist at AKQA, walked a room full of the nerdiest marketing nerds I've ever seen (I was there, so I count myself among them) through a step-by-step process of how to automate a content audit process using open-source web-scraping tools (I serendipitously shared a cab with this man to the airport after the conference and must say we had one of the more enjoyable conversations I've had with a peer in some years).
Ann Rockley, Owner of the Rockley Group, gave one of the most succinct comparisons of multichannel and omnichannel I've ever heard (for the record, multichannel = same content, different channels; omnichannel = different content, on different channels, at each stage of the customer journey).
And Scott Brinker, co-founder of Ion Interactive (a key platform that ID uses), made me laugh out loud during his informative session on interactive content when he said, "BuzzFeed quizzes are to interactive content what the National Enquirer is to journalism" (Lizzie Catalano took issue with this and said that, while maligned, the National Enquirer did break the John Edwards affair story. Meanwhile, the Weekly World News has yet to produce credible evidence on the existence of Bat Boy).
In a nutshell, and not to get all Yelp on you guys, I'd recommend this conference highly to either of the two audience groups I mentioned earlier in the post (or if you attended Content Marketing World last year and found yourself rolling your eyes and losing your organization Twitter followers while in the front row).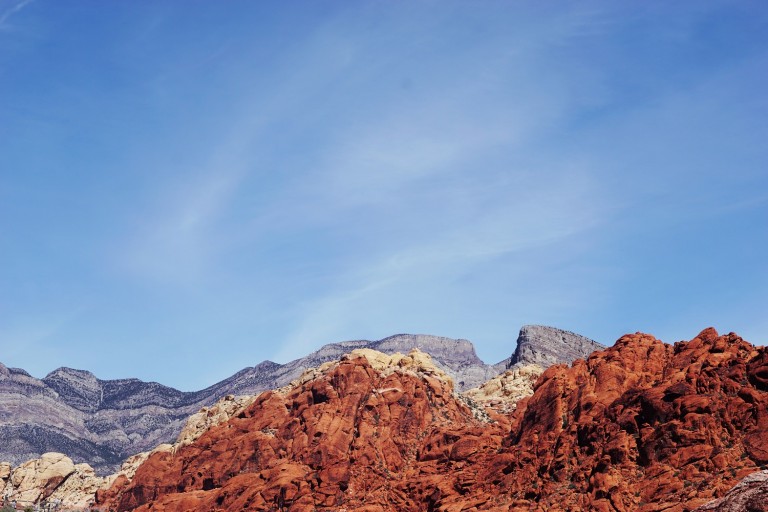 And who knows, maybe next year at ICC, you'll be lucky enough to share a cab with a presenter. You'll turn to him and say, "You led that session on coding. I have some feedback for you." And he'll look out the window, amidst the mafia burial sites and faux-adobe retaining walls of Henderson's urban sprawl and think, "of all the cabs, I get one with this prince."
You'll tell him you're joking eventually. But you give it a minute. We are, after all, at the edge of the desert.