ID Interview Series: Q&A with Taylor Roddy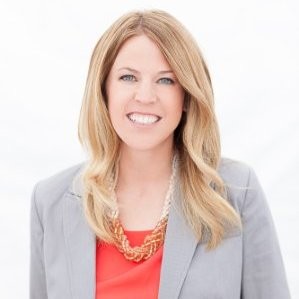 These days, Taylor Roddy is the Marketing and Communications Manager for Connect
for Health Colorado, Colorado's state-run health insurance exchange. I met her about 3 years ago when she was working for Kaiser Permanente in Colorado. She worked closely with Intelligent Demand to design, implement, and evolve successful, award-winning B2B and B2C integrated demand generation programs.
But more important than awards, these programs have laid the foundation for Kaiser Permanente to drive measurable revenue impact, engage their market in more relevant ways, activate their brand and value proposition, and quickly react to an industry that is being radically transformed by Health Care
Reform, consumerization, and technology disruption.
Prior to working for Kaiser Permanente, Taylor worked on the agency side of the business. She knows how to get amazing things done with diverse teams of people. And she's also one of the smartest, hardest-working marketers I know. That's why I'm so glad she was able to make time for this Q&A session on the topic of "What makes a truly great Agency-Client partnership?"
---
Here are 9 key points from our Q&A session:
The best client-agency relationships take commitment from both sides
Set crystal clear expectations — communication is key
Don't ever stop learning about your client's business
Trust comes from regular, honest communication and delivering results
Creative that isn't tied to the right strategy is just a pretty picture
Constantly measure, analyze, and optimize your programs together
The basics always matter (such has hitting deadlines and doing what you say)
Ground your work in data and strategy
Passion for the work is critical
---
John Common: Hi Taylor. How are you? Are you working on any cool projects these days?
Taylor Roddy: I'm not sure how interesting this is because I'm a nerd at heart, but I'm in a really cool space right now that pulls from all of my job experiences. I haven't cracked it yet, but I'm working on several interactive communication tools that deliver quick, simple information on a very complex topic (health insurance). I'm working to simply explain how to buy health insurance to audiences who have never had the means to even consider that a possibility prior to Health Care Reform.
John: Thanks for chatting with me about the Agency-Client relationship. It's an important topic for us at ID, obviously. We're students of the art. But it dawned on me that it's just as important for clients as well. Companies put a lot of expectations, budget, political capital, and faith in their agency partners. And yet, there aren't any courses or certifications for how to forge a partnership with your agency that truly delivers results, inspires innovation, and creates win-win scenarios for everyone involved. Seems like there's a lot of on-the-job training going on.
Taylor: It's very important and often overlooked or forgotten, especially with technology that can easily replace in-person meetings. Some of my closest friends and mentors are former clients. They came to my wedding. That relationship didn't develop quickly over the phone or via email. It took a commitment (on both sides) to face-to-face meetings and time to connect outside of the work setting.
John: How did you learn how to manage agency relationships?
Taylor: I don't like the word "manage", because it implies the relationship is one-way and more like a vendor rather than a business partner. I suppose I learned how to work with an agency by working at an agency and knowing how I always preferred to be treated or engaged by my clients.
John: I love that you said that. What words do you think describe the ideal agency-client relationship?
Taylor: Partnership, transparent, accountable, open to being challenged/taking risks.
John: I totally agree. And I really like that all of those words you listed work in both directions. I suppose that's what makes it a real relationship, right?
Taylor: It is absolutely a relationship. The reality is that business relationships are just like any other relationship. They require some effort to maintain and they must be mutually beneficial. As in any relationship, you must be willing to give, share, and support, not just take or receive.
John: What should client organizations expect from their agency partner?
Taylor: A commitment to understanding the business, a partner who has integrity and is a great steward of marketing dollars and ROI.
John: Yep. That's it. Let me flip that question around now: what should the agency expect from their client partner?
Taylor: A commitment to driving the work, gaining approvals, managing the internal politics and feedback. And clients should understand that the work is ultimately a reflection on them.
Taylor: Alright, my turn to ask you a question. Assuming all the right things are in place for a good relationship to be formed, how long does it take for you to feel you really know your client, they know you, you've hit your stride?
John: That's a great question. First of all, we don't ever stop learning about and with our client. But I'd say one to two months for a solid, foundational understanding of our client and their use case. Three to four months for being "a thought partner and co-developer of content" with our clients.
This is possible because ID begins nearly every client engagement with a fairly comprehensive discovery and integrated strategy process. It quickly allows us understand to the key elements of our clients' market, competition, value proposition, target audience and buyer personas' rational needs and emotional drivers. But we never presume to know more than our clients about their market. Our methodology relies on authentic, honest collaboration in all key elements of our programs (strategy, content, process, technology, media, etc.).
John: What do you think companies should do to get the best out of their agency?
Taylor: Be realistic about project scopes, budget and internal buy-in, constantly analyze programs for successes and opportunities for growth and most importantly, set crystal clear expectations. Companies need to set clear internal expectations about who owns program management, budget, and ROI accountability.
John: What are some agency-side mistakes you've seen when they are establishing and then managing relationships with their client?
Taylor: Over promising and under delivering – as much as you want to impress, just do what you say, when you say you will. If you're going to miss a deadline, say so. Be completely clear about budget; sending a bill that is over-budget when no prior conversation has taken place is a good way to end a trusting relationship. Not taking the time to understand your client's business or trying to fake an understanding of their business. Make an effort to establish more than a working relationship. People work with the people they like, know, and trust, and that relationship is the start of it.
John: What are some company-side mistakes you've seen when clients establish and manage relationships with an agency?
Taylor: Expecting agencies to "just be creative" without any direction, strategy, or data to help inform the work. Not pre-selling or lobbying for the work before it's presented in a larger setting.
John: It's true. Creativity, I think, needs a wall to push up against. It needs barriers to overcome. Speaking of which, what's your favorite creative collaboration story – either from your agency experience or your client experience? What made it work, and be so special?
Taylor: In Chicago, I worked with a client specializing in rare disease treatments mostly for children. The disorders were heartbreaking and what the company did was so "non-traditional pharma" compared to the million dollar pharma stories you typically see. At the time, we were preparing for FDA approval and a launch, so we were building sales training materials and their consumer website. I loved my client. She knew I got geeked anytime I could move past my "agency" role. She demanded my team attend a treatment session for one of our adolescent patients. This kid, wow. He was 7 and had lived through so much pain, yet had the greatest disposition and sense of humor. That one trip inspired us for days and helped infuse the creative work we did for several more years.
John: That's a great story. Okay. Here are my last two questions…
1) What advice would you give to client-side marketers who are new in selecting and working with agencies?
Taylor: Go with your gut and place an importance on the relationship. Ultimately, you are accountable for the investment in the agency and the direction of the work. Don't ignore it and expect that it can get done without your input.
2) What advice would you give to agencies to make their client relationships as good as they can be?
Taylor: Be passionate about the work/business, do your homework, be willing to say you don't know. Ground your thinking in data and strategy. Creative without strategy is only a pretty picture.
John: Fantastic. You really do have such a great understanding of what it takes to have a great relationship between a client and an agency. I owe you a beer.
Taylor: Mmhmm, now you're talking!