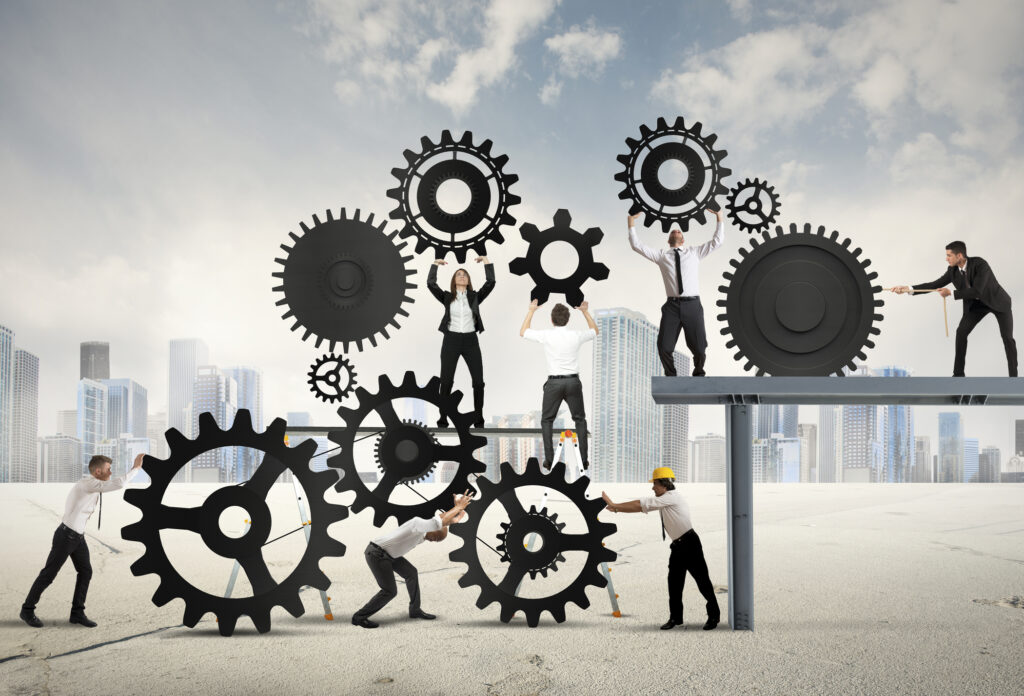 What exactly is a revenue engine?
Because it's the lifeblood of cash flow and earnings, every business has a persistent need to grow its revenue. So it's important that companies keep a well-defined, high-performance revenue engine operating at all times.
What is a revenue engine? It's an integrated marketing and sales system that powers your company's opportunity funnel. It does this by synchronizing your strategy, processes, content, technology and analytics so that your company delivers the right message at the right time to the right person at every stage of the buying process.
A well-designed revenue engine generates a reliable and growing flow of truly qualified leads. These leads and buying teams get nurtured and guided into opportunities. These opportunities are converted into customers. And those customers get nurtured and grown into advocates and fans.
Data is captured and reported at every step. These metrics form the basis for optimizing or "tuning" your revenue engine. Dashboards track and report critical things such as funnel conversion, campaign performance, and asset and channel effectiveness.
Isn't this a much-needed and overdue approach to generating revenue? If it sounds impossible or far-fetched, it isn't. Best practices, technologies and expert agency partners (such as Intelligent Demand) in place can get you there—quickly and effectively.
How does a revenue engine work?
A revenue engine first attracts and engages prospective clients and channel partners with compelling, relevant content that targets the key personas involved in the buying process. A mix of traditional and online tactics and channels are used to attract and engage these prospects.
Once engaged, these prospects are nurtured into leads via automated campaigns that deliver pre-defined messages and calls to action that are not only tailored to the target personas (who they are) but are also customized for where they are in their buying process.
Prospects and leads reveal their level of engagement and topics of interest by interacting with web pages, landing pages, emails, online forms, blogs, webinars, special events, online events, white paper downloads, product literature and social media channels. These activities are captured and stored in a central database at the lead level. Armed with this data, companies can (finally) track, report and analyze how effective their campaigns and creative assets are in moving leads through the buying process. The level of accountability and specific, actionable metrics that these systems provide is a welcome change to the push-and-pray / spend-and-wait / air war model of traditional marketing approaches.
Leads are also scored in real-time for demographic fit and level of engagement. When a lead reaches a predetermined score, it is routed to the appropriate next step. For instance, a lead who fits the profile of an ideal client or channel partner AND who has shown a high level of interest will be routed to a member of the sales team for in-depth, high-touch closing activities. On the other end of the spectrum, a lead who fits the target profile but who has shown waning interest can be automatically added to a re-engagement campaign for further nurturing.
What's the business case?
Forrester, Gartner, Aberdeen Group and Sirius Decisions all confirm that companies who invest in these strategies and tactics achieve the following results: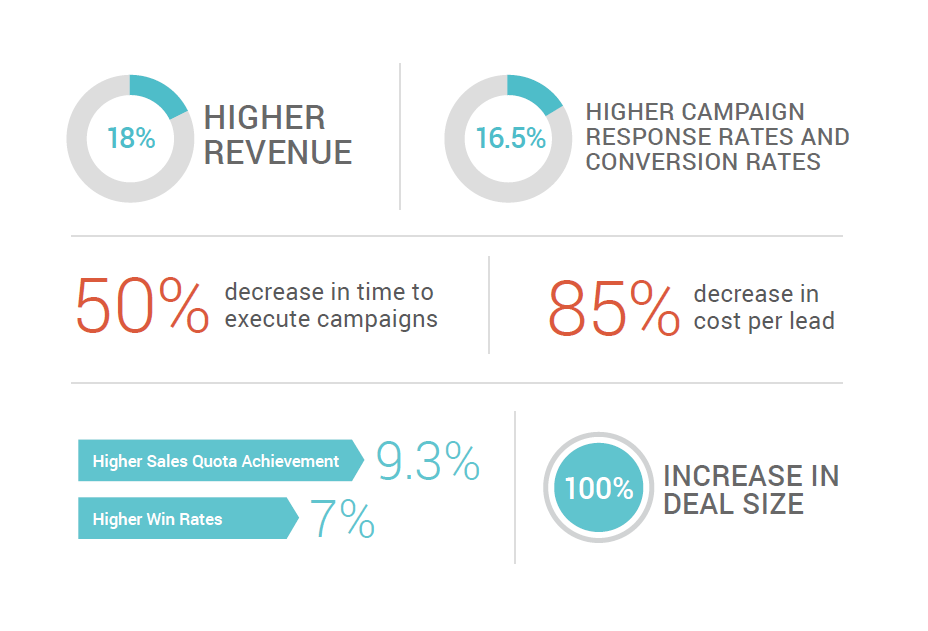 Why haven't I heard of a 'revenue engine' before?
The tools to truly integrate and synchronize marketing and selling activities have matured to the point where there is a proven set of best practices to guide the work, a robust body of research and data that shows the ROI is real, and thousands of successful companies. The majority of B2B go-to-market and growth teams are at crossing the chasm from early maturity to later maturity strategies and tactics. It's a great time to be a change agent for smarter, more effective growth! That said, there is quite a lot of legacy thinking out there. Awareness about these techniques is still working through the fields of marketing and sales.
Choosing Intelligent Demand ensures a faster, less costly implementation of your go-to-market strategy and growth engine that is rooted in insightful strategy and proven best practices. In other words, we'll get you to ROI faster and with lower risk than if you go it alone.
Interested in talking about how to tune up your revenue engine? Give us a shout and we'll be glad to discuss it in-depth with you!
Learn more from Intelligent Demand: